April 10, 2022 4:27 pm
…Our skulls are basically contact mics?
During their Home Residency with Market last autumn, Tilly P-M has developed an abundance of watery research involving sharks, animatronics and holes. Diving into the mystical mundanity of domestic spaces, waste pipe drains us towards a longing for our ancient fishy forms, leads us to disorientating angles of cyclical time portals, and reconnects dreamy bellies with each other.
You will get a chance to explore Tilly's research through screens, projections and sculpture on
Friday 22nd April 5-8pm and Saturday 11-3pm.
The work will transform into a window display from 25th April-2nd May, available to view from time to time.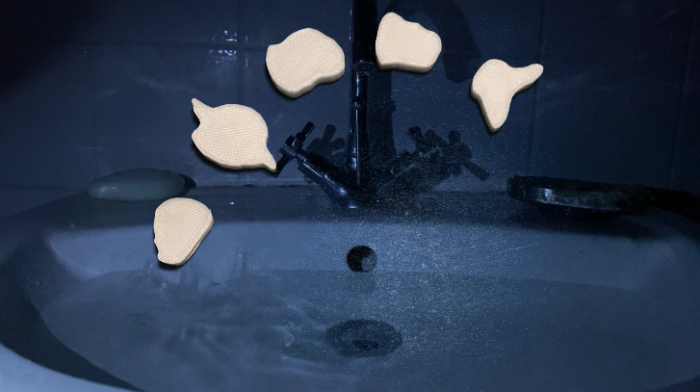 Play "Down the pipe with the drain dwellers" press ↓ to start.