Deadline 19th December 2023 11.59pm We're excited to announce the Reader Residency, a funded opportunity for an artist or researcher based in the Glasgow area at any stage of their career to respond to the Resource Library. We invite you to consider the multiple ways in which the resources can be activated and publicly shared…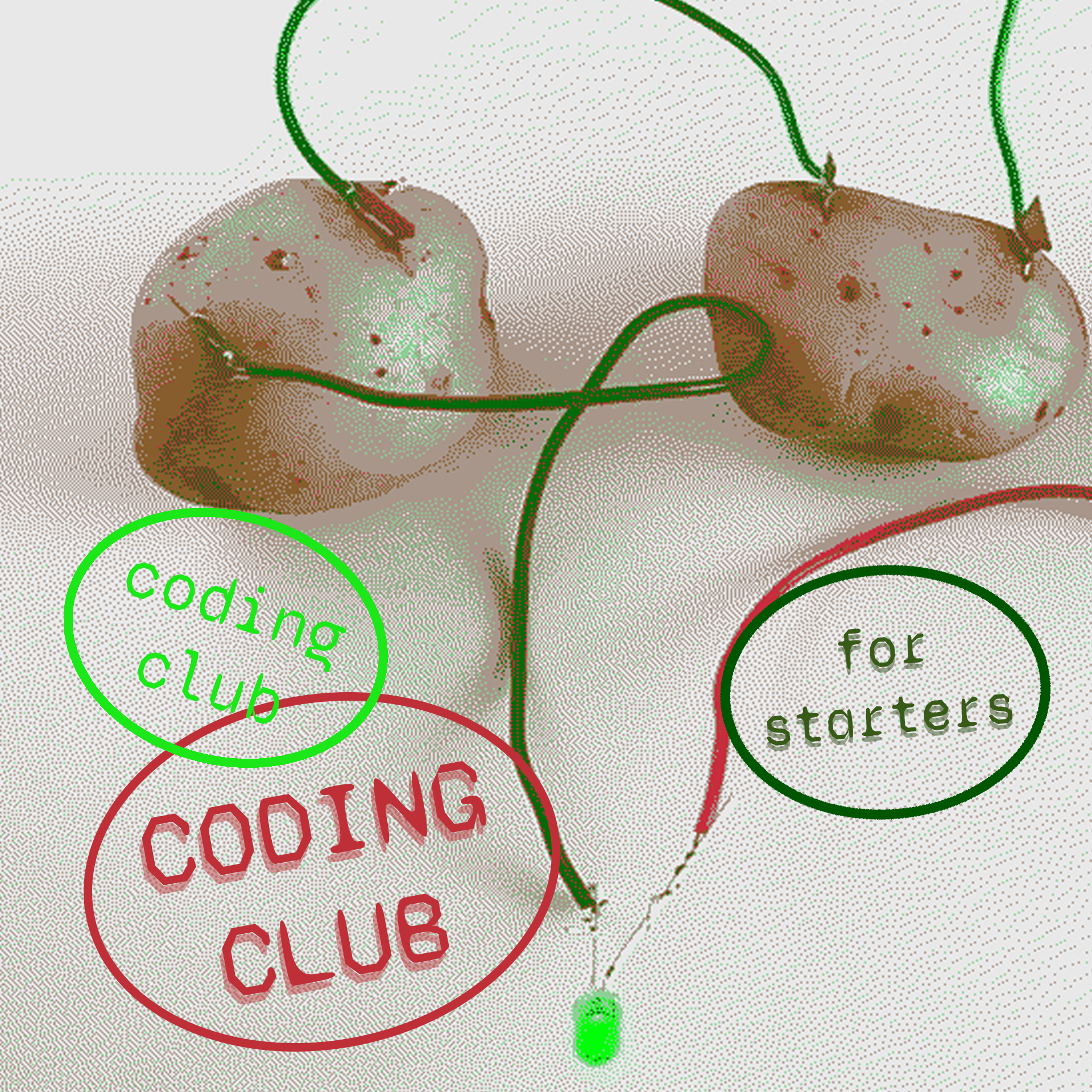 Saturday 2nd December 2-5pm, 13 Ross Street, Glasgow G1 5AR Aimed toward artists and art workers from all creative sectors, this session will equip you with a broad understanding of how to expand your practice into Digital Technology and Web Design. We are excited to host a creative coding session with For Starters' Coding club.…
Image: Yousef Anastas We, the committee members of Market Gallery, write to express our solidarity with the people of Palestine, and their struggle for life, freedom and dignity. We are calling for an immediate ceasefire. We condemn Western support of the ongoing occupation and systemic violation of human rights which normalises dangerous rhetoric and propagates…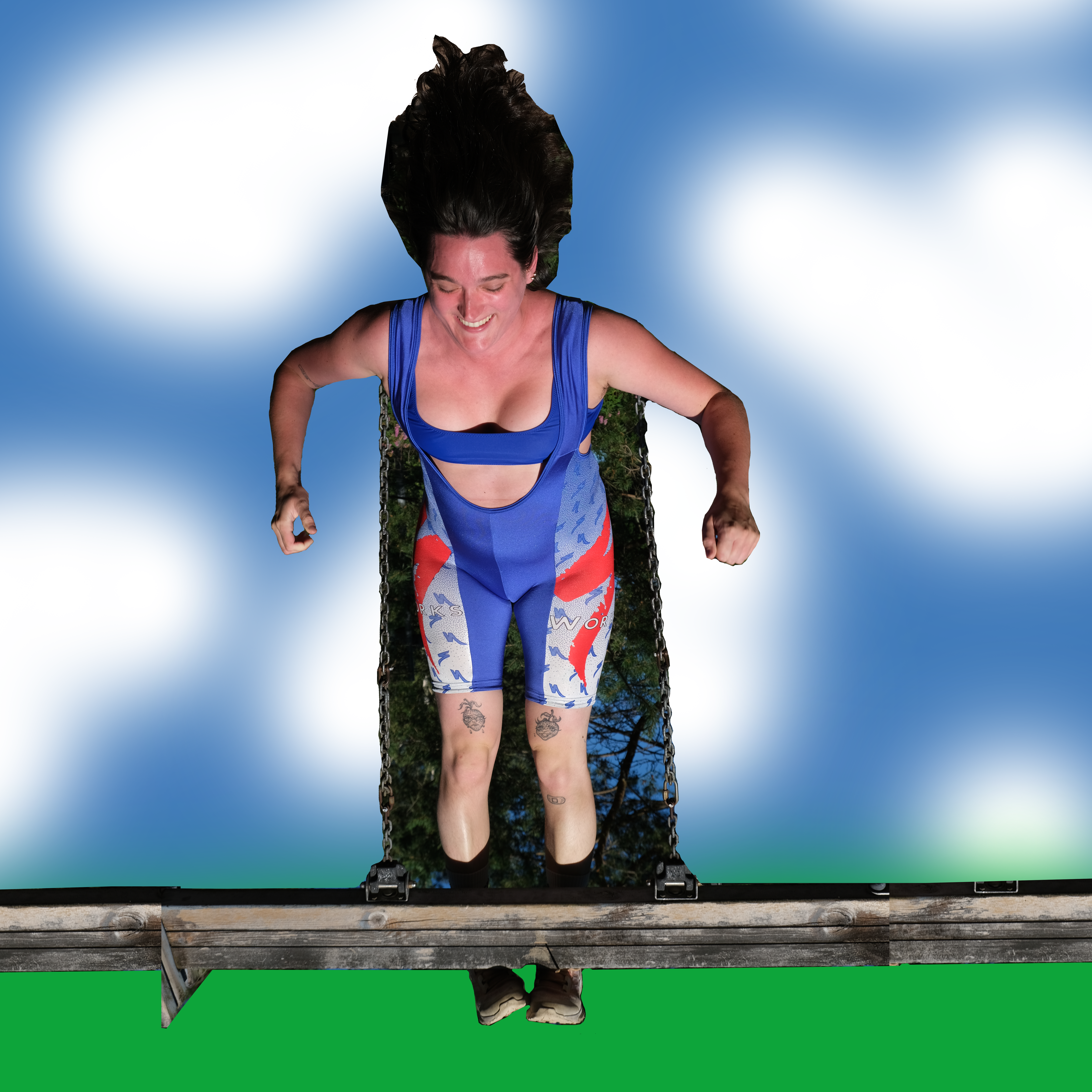 Image description: A digital collage of Elina upside down laughing wearing an 80's style blue and red cycling bib shorts. Sat 26 August 12.30pm Come down to our space at 13 Ross St – for an outdoor* participatory performance with Elina Bry. "We will survive together" is a performance working towards body empowerment and the…
Sunday 25 June / 2-5pm How can we draw from soil ecosystems to aid us in processes of decay, grief and death? Can we build interdependency, like mycelium, as we collectively turn towards a more life-sustaining society? This workshop will be a chance to join Amy Dakin Harris in her ongoing research on the violence…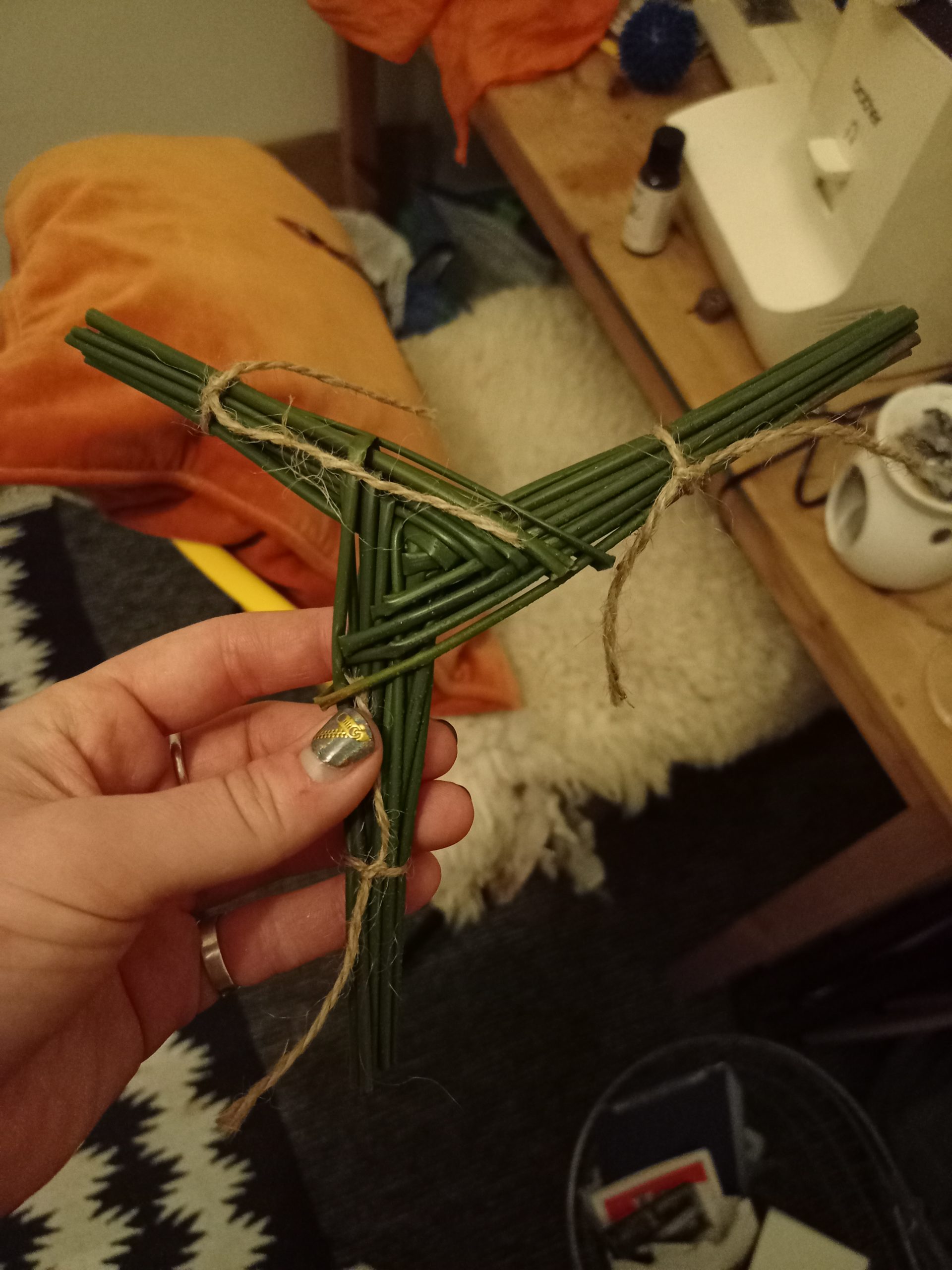 Image descriptions from left to right: A close up of a tree trunk with a hole in the middle filled with water. The forest floor is filled with dead leaves. A wooden tray with flowers colour pencils and a colouring book over a bath with candles. ————————————- By a series of happenstance emotional and physical…
As part of our seasonal Resource Library workshop programme, on Saturday 15th April 11-2pm, Hussein Mitha will be leading a learning and making workshop on climate justice and radical pedagogy. This workshop will support the launch of a new publication, called 'Paradise Now: A Climate Justice Handbook for Young People.' The publication comes from a…
Friday 24th February 6pm at 13 Ross street. G1 5AR, Glasgow. We are pleased to present a screening of Gestures (Glasgow, 2021), a collection of recorded moments by Rachael Kelly Ryder shared with Glasgow's East-end Barras Market community. The film exhibits heritage stories, art, representation, and life; revisiting histories through an Irish-Scots lineage in the centenary year of…
Sat 11th February 12-3pm with Zoë Charlery. This workshop will be a [slow and quiet] space to tend to the traces of memory inscribed in our name(s) and consider how we negotiate these presence/s in our daily lives. Through writing and sensory exercises, participants will plot and contemplate the entanglements of personal [imagined + felt]…
Last Autumn we invited Zoë Charlery to take on a residency at our Resource Library. The Reader Residency is a pilot residency format for activating and shaping the growing collection of books that inform and foster solidarity across global political movements. Zoë spent their time reading the library's sources to consider the entangled channels that support an abolitionist practice.…
Market's 2022/23 Home Residency has been awarded to Clay AD. Clay AD is a north node Capricorn who is a student of the body, spirituality and sub-cultures such as dirt (of the earth and perversity). His weaving of those studies are art, writing, facilitating workshops and offering somatic bodywork 1-on-1 online. His poetry book, "Holy…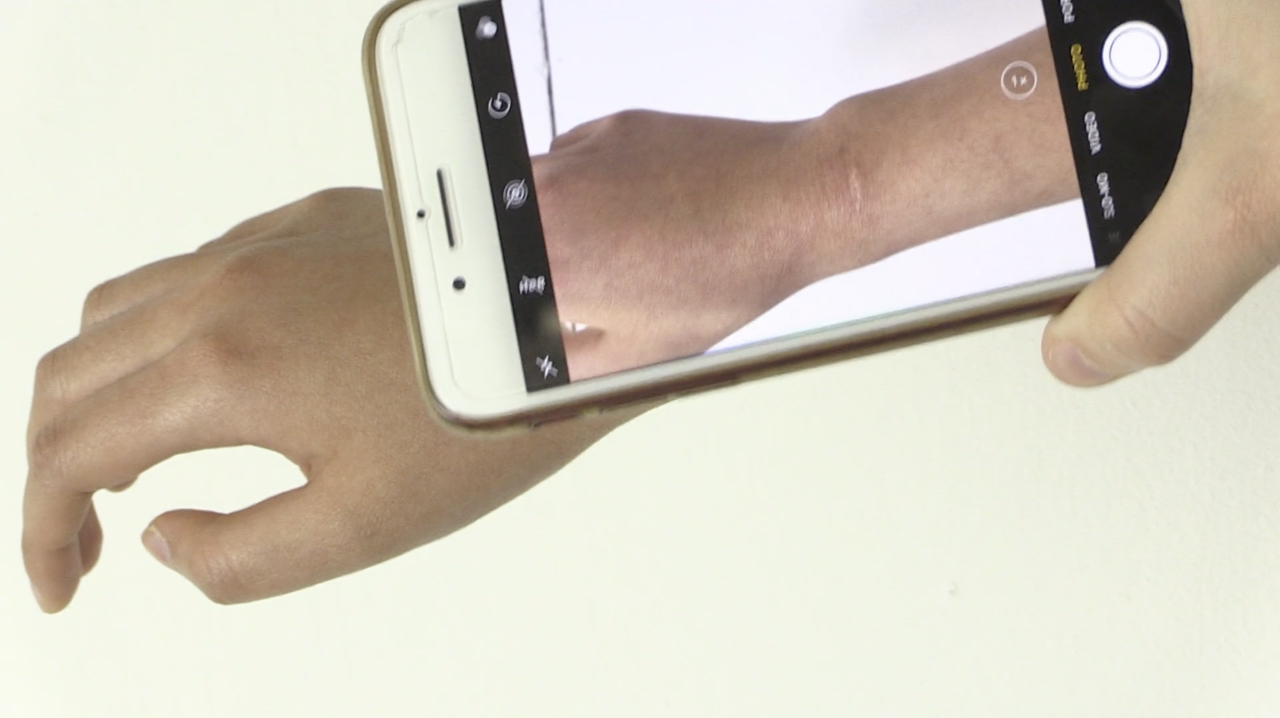 Market's 2022/23 Home Residency has been awarded to Joanne Lee. Joanne Lee is an artist and programmer who is from and lives in Glasgow. Centering embodied knowledge and translating what it means to make and see from the periphery sits at the heart of their moving image, writing and conversations. Recently Joanne has been included…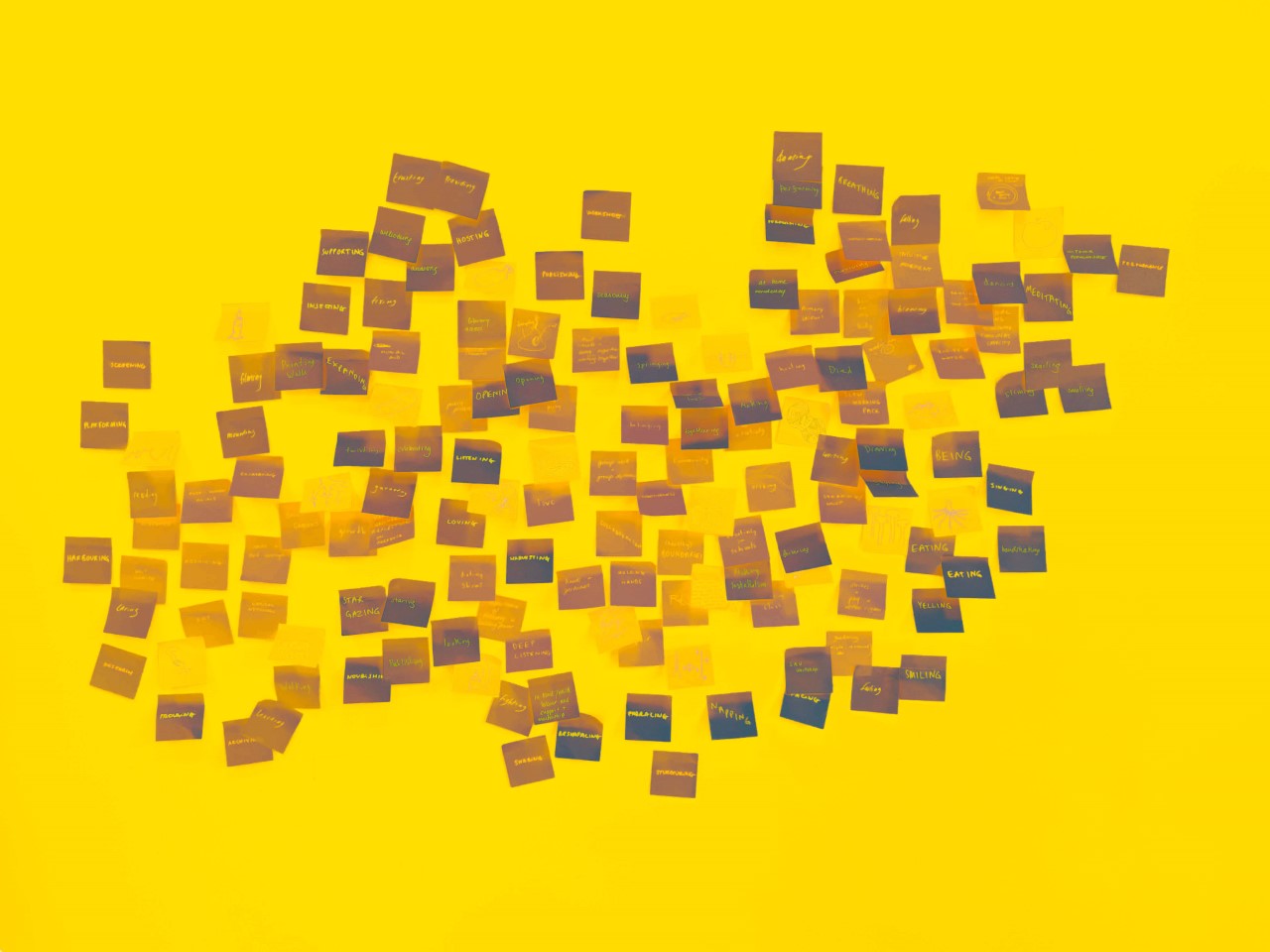 Market Gallery is looking for two new committee members to start between January and March 2023. The monthly remuneration is £419 for the role. About Market Gallery: Market Gallery is an artist-run space currently housed at 13 Ross Street, G1 5AR in Glasgow's East End. Market Gallery was established in 2000 and is currently run…
This film was part of Thomas Abercromby's first solo exhibition, commission by Market Gallery at French Street Studios in October 2022. Rocabarraigh, a phantom island in Scottish Gaelic myth, will appear three times, the last being at the end of the world. On the first of June 1997, Greenpeace climate activists landed on the tiny…
Opening on Friday the 21st of October 6-9 pm. ***Please note that this exhibition is taking place at 105-109 French Street, Glasgow G40 4EH *** Drinks and refreshments provided. Market Gallery is delighted to present 'Rocabarraigh', a solo exhibition by Glasgow-based artist Thomas Abercromby, featuring a new film work of the same name. The film focuses on the small…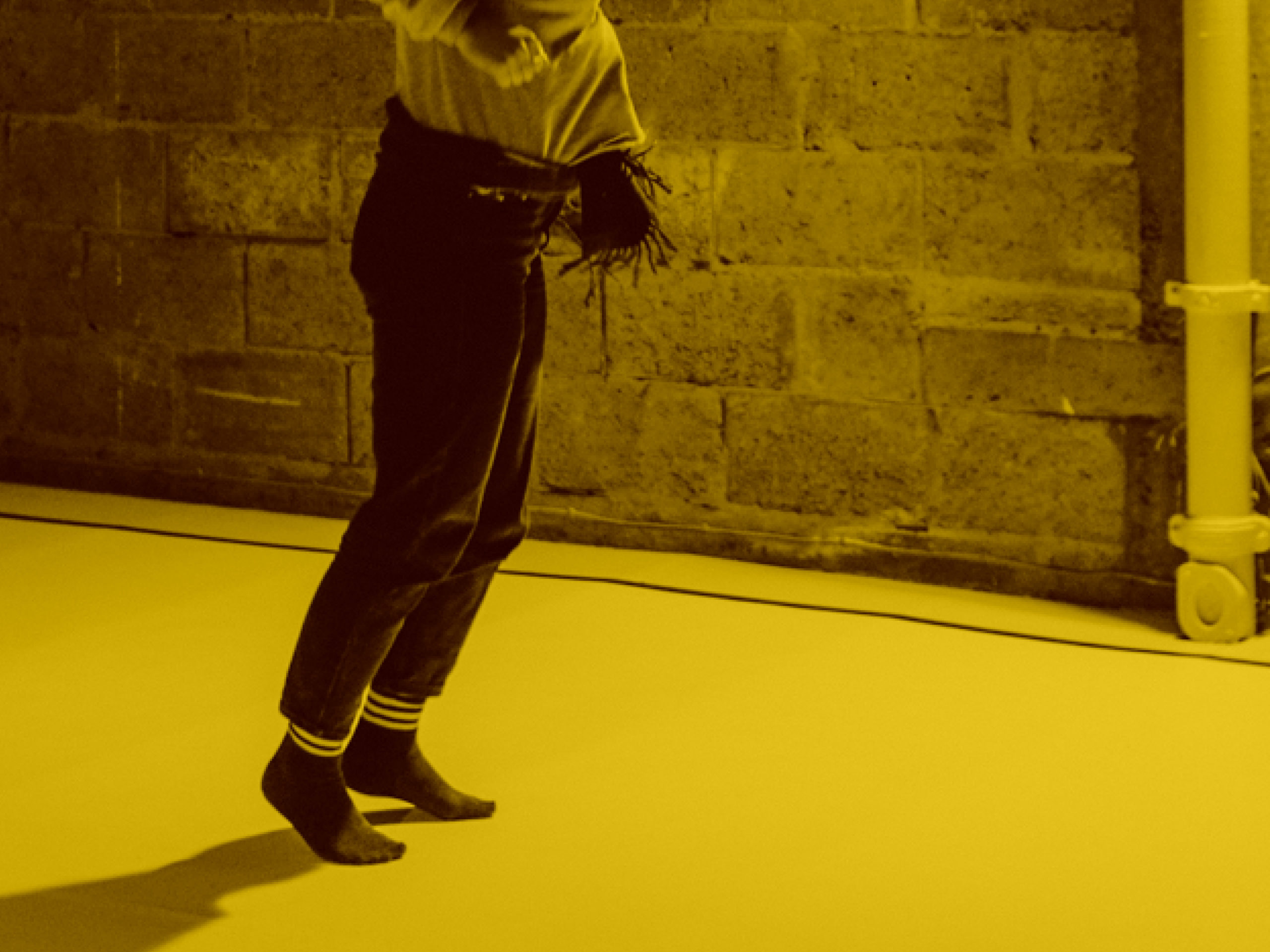 Join our board! We are looking for board members starting from October 2022. We are an advisory board in place to help support the vision of the Market committee. We advise on how best the committee can achieve their goals and continue the organisation's 25+ years of supporting young and emerging creatives. We also support…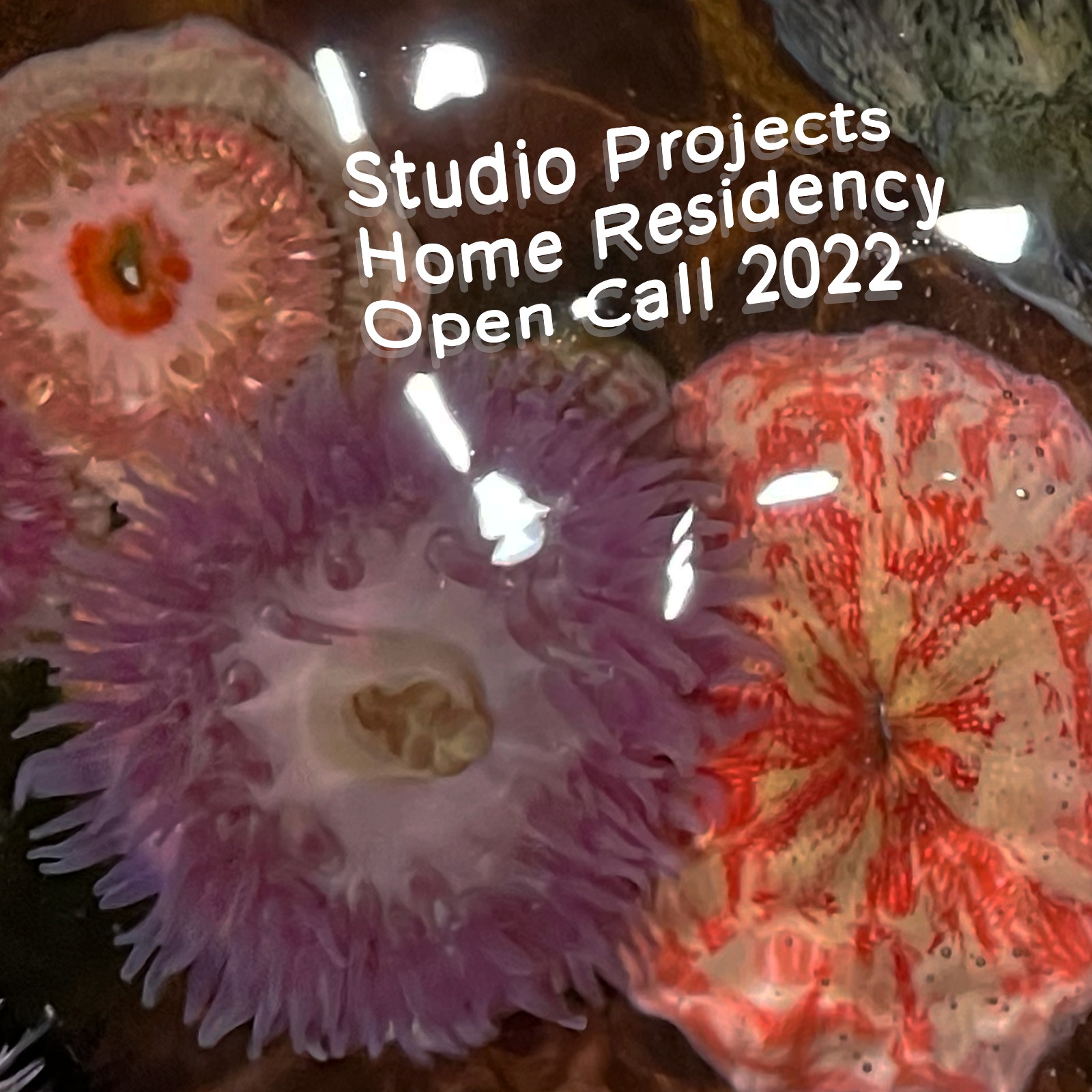 Deadline for submissions is 11:59pm 17th September // £3250 fee + £250 production budget Market is very excited to share that we are now inviting applications for this year's Studio Projects. This year we are offering two home residencies with 21 working days with the possibility of expanding across three months. This residency is aimed at…
Opens: Monday 20th June 2022 Closes: Wednesday 6th July 2022 at midnight. Market Gallery is looking for two new committee members – one role beginning in September 2022 and the other one in November 2022 with a monthly remuneration of £419. About Market Gallery: Market Gallery is an artist-run space currently housed in Many studios in…
It is Market's pleasure to share with you 𝘼 𝙬𝙚𝙩 𝙖𝙣𝙙 𝙝𝙚𝙖𝙫𝙮 𝙣𝙤𝙞𝙨𝙚. For this publication Market Gallery brought together five commissioned artists who use writing in its expanded form as part of their practices. Publication launch on 21st May 2022 2.30-4.30pm. Pre-order / order your copy.
This Friday 13 May 2022 from 3-6pm we are delighted to be re-launching our Resource Library with a Book Fair! The Market Gallery resource library is an in-house lending library home to a growing collection of books that inform and foster solidarity across global political movements. Beginning as a collection of anti-racism resources, our library…
…Our skulls are basically contact mics? During their Home Residency with Market last autumn, Tilly P-M has developed an abundance of watery research involving sharks, animatronics and holes. Diving into the mystical mundanity of domestic spaces, waste pipe drains us towards a longing for our ancient fishy forms, leads us to disorientating angles of cyclical…
'Abolition requires that we change one thing, everything' – Ruth Wilson Gilmore. Why is it so hard to imagine a world without prisons or other forms of punishment? What if we didn't automatically phone 999 when faced with harm, conflict, or a stranger in distress? As Ruth Wilson Gilmore suggests, visualising and working for the…
Market is excited to host Memories of Elsewhere for a workshop on exploring words, languages, poetry and rhythms. In this workshop, we will work together to create collective poems that combine memories, experiences, personal journeys and languages and reflect on the process of cultural hybridisation that happens with movement and migration.
Market's 2021 Studio Projects Home Residency has been awarded to Lisette May Monroe. For three months from January 2022, Monroe will use the essential research time to work on a series of short stories, sculpture and sound work. Lisette May Monroe (she/her) is an artist and writer based in Glasgow. She works with writing, photography…
Callout opens: Tuesday 21st Dec Callout Closes: Wed 12th Jan 2022 at 23:59 Interviews: week of 17th Jan Starting date: 7th February 2022 About Market Gallery: Market Gallery is an artist-run space in Glasgow's East End, established in 2000 and currently run by a programming committee and a board of trustees. The committee work collaboratively…
Market is very excited to screen Camara Taylor's film suspiration! (2021) suspiration! has grown out from the reflection on pinning, which Camara has explored during Market's Studio Projects Home Residency in 2020. Suspiration, [noun]—a long deep breath or a sigh. The film is a collage of photos, texts, newsreels, body sounds and gestures collected over four years.…
During our residency at Market Gallery, we focused on a project centred around the corrupt network of social institutions run by the Catholic Church in Ireland throughout the 20th century, with a particular focus on the Magdalene Laundries and mother and baby homes. Subsequent to the formation of the Irish Free State in 1922, these…
Market's 2021 Studio Projects Home Residency has been awarded to Tilly P-M. "What could live beyond the plughole, in the pipes?" For the next three months, Tilly will look at mystical mundanity, the gaps around us (metaphorical and physical) being a seedbed for fantasy of self, objects and our surroundings. Making animatronic coded creatures from…
Market Gallery is inviting expressions of interest from Scotland based artists to participate in UNDONE – a conversation about practice facilitated by Aman Sandhu.
Market's 2021 Studio Projects Collaborative Residency has been awarded to Cat McClay and Éiméar McClay. They are developing a project focused on the corrupt network of social institutions (Magdalene laundries, mother and baby homes, etc.), which were run by the Catholic church in Ireland during the 20th century. Through a combination of 3D animation, video…
"She's a bit much" is an online research and alternative publishing platform devised by Catalina Barroso Luque and Jude Browning.
[Deadline 11.59pm 17th August // £2600 fee + £250 production budget] Market is very excited to share that we are now inviting applications for this year's Studio Projects. We are offering two different residency programs — a collaborative residency and two home residencies.
Publication launch: Friday 18th June, 10am – 6pm at Market Gallery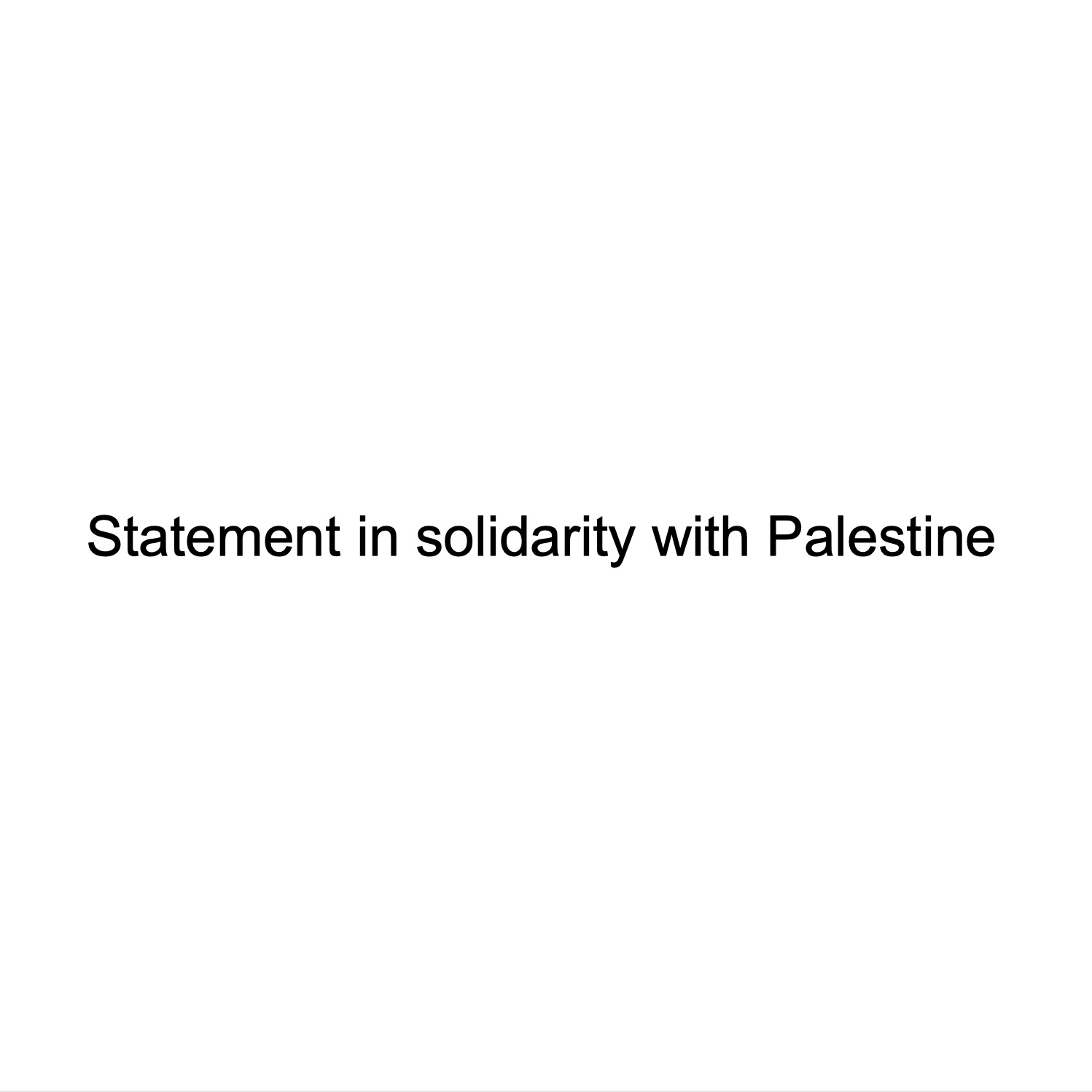 The Market committee wishes to express support and solidarity with the people of Palestine, and claim accountability for our silence and failure to do so sooner. We have previously only used our social media channels and public facing platforms for the promotion of our program, and the rest of the time allowed our platform to…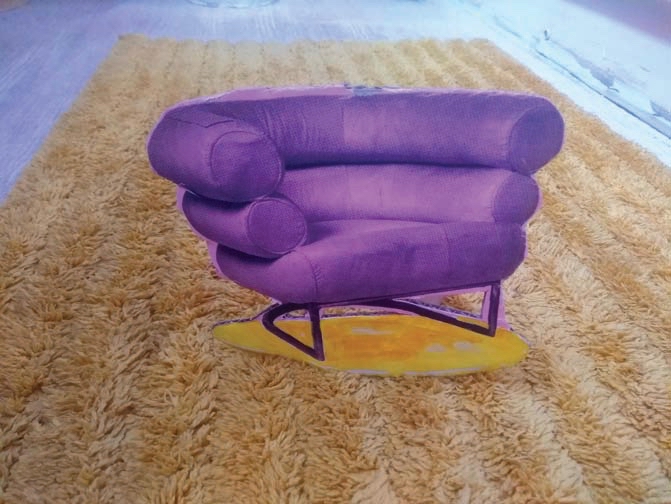 An Abominable Little Perversion is a zine which emerged out of Reading Troupe #14 – Domestic Decadence, a writing workshop led by Emma Wolf-Haugh, taking place via post and video call in the summer of 2020. An associative group of self isolating makers writing queer-feminist erotica from home during covid 19, it's about re-situating the…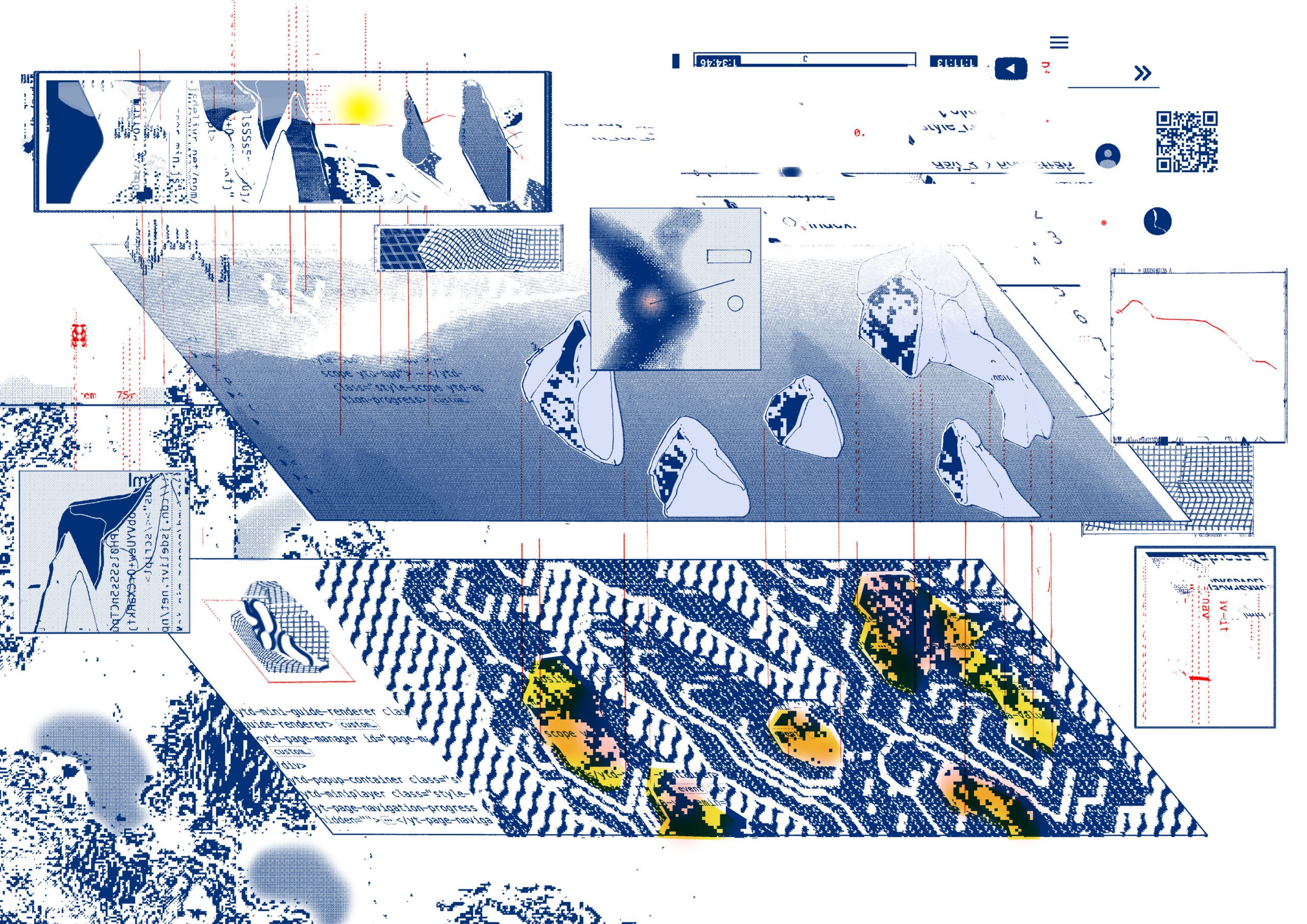 A new commission by Glasgow-based musician and artist Lucy Duncombe
Market is delighted to present Vibration lets me know you are there, a radio series broadcasted across the last month of 2020. The series was programmed collaboratively based on submissions from an open call, giving space for existing audio works to resonate in new constellations. More info on each piece and participating artists can be found…
Market's 2020 Studio Projects Home Residency has been awarded to Camara Taylor. Reflecting on the notion of 'pining', Camara will use the month of September to work on a film about heartbreak, nostalgia and the false imaginings of a country — a work of still and moving image held together by an anxious narrator. Mad,…
Market's 2020 Studio Projects Collaborative Residency has been awarded to Alaya Ang and Hussein Mitha. Interested in the subject of 'gardens' as imperialist sites of botanical plundering, they will work together on a curatorial research project 'plotting (against) the garden'. As a starting point, they will map the relationships between language, power, and the colonial…
Market Gallery is excited to host Reading Troupe #14: Domestic Decadence – Furniture erotica & bedroom salon slash fiction in the time of Corona. This distanced workshop will be conducted by post and over zoom in the first week of June. Please read on for more info and how to sign up. "It seems to…
Please join us on leap day night for an evening of performances by Aman Sandhu and Soya Arakawa as part of Aman's exhibition SO GLAD. Details below, in no particular order. 29th February 2020 7 – 9pm (1) Aman tells a story about Gerhard Richter's daughter. (2) Soya performs the Crystals. "I was in Taiwan…
February 8 – March 20 | Preview Sat Feb 8, 6 – 9 pm Open Friday – Sunday, 12 – 6 pm Market Gallery is pleased to present a solo exhibition by Glasgow-based artist Aman Sandhu. SO GLAD is an installation of drawing, sculpture and text-based works that mediate feelings of scepticism about how bodies of colour are consumed in the name of…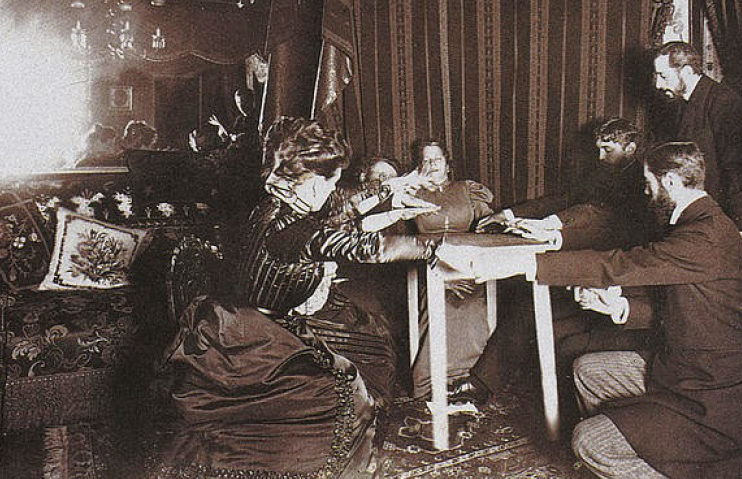 Please note this event will take place at the CCA Theatre and not our usual space at Market Victorian Britain was full of hungry ghosts. Ghosts that left bite marks in apples, nibbled spears of buttered asparagus, wolfed game pie, sipped wine and relished cream cakes. Spirits were called to tea by followers of spiritualism,…
This informal workshop led by artist and writer Sarah Tripp will consider the many voices we use in our private and working lives. Some of these voices will be identified and distilled with a view to describing an intimate experience you will have within the workshop duration. You will be asked to make people up,…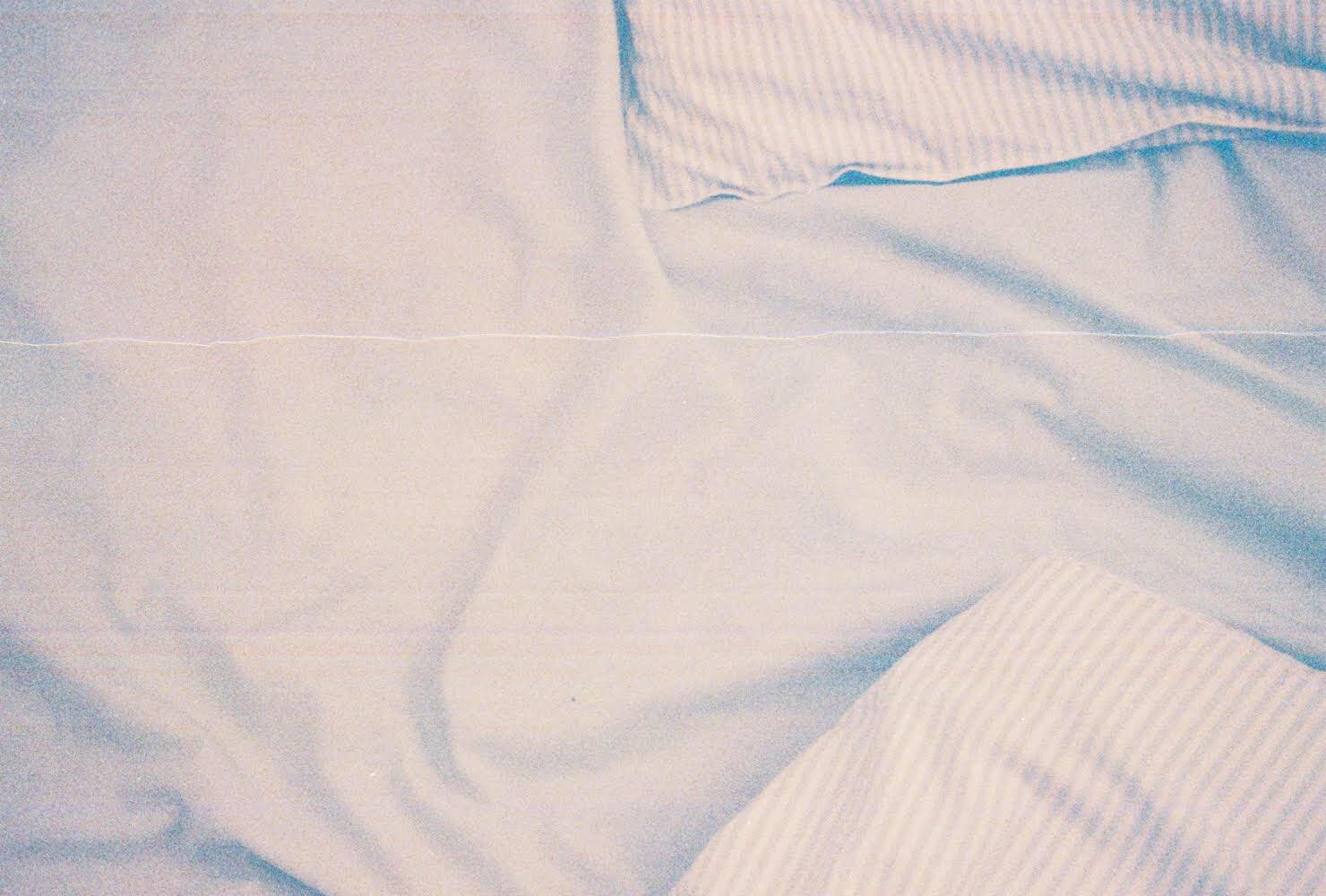 Unearthings is a workshop exploring the use of writing within art, discussing the barriers at play that prevent artists from developing confidence in writing, editing and sharing their writing with others. It will involve a conversation as to why and how people are made to feel alienated from writing, despite naturally leaning towards it as…
Market Gallery is excited to invite you to the launch of a newly commissioned text by Richard Maguire. What it is to burn is an exploration of the evidentiary chain of the linguistic prompts that form bodies as burning, burned, burned out and burnt. It works around desire, passing, and the intersections of race, sexuality and nationality.…
Social Prescription is a workshop that aims to open up various fasting practices, putting them up for debate and inviting participants to share and exchange perspectives. The workshop is informed by the artist's performance practice, and a contextualisation of fasting as a ritual that locates the site of resilience within the body. Contesting conventional notions and…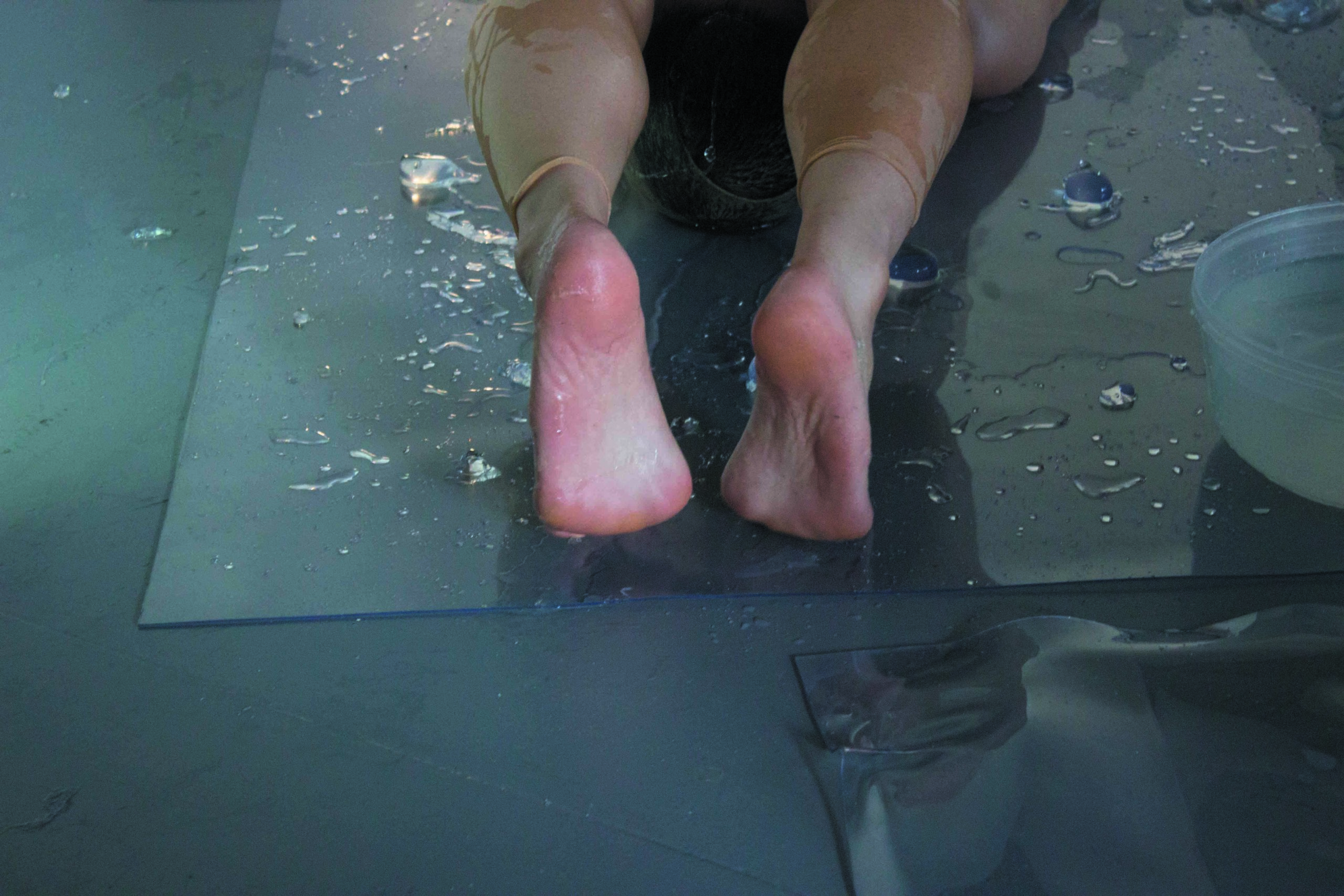 Clarinda Tse and Caitlyn Main will be sharing their Studio Projects outcomes on Friday 20th September from 6 – 9pm. Clarinda will present a performance, and Caitlyn will screen a short film. 18:50 Pre sunset (with Clarinda Tse) 19:24 Sunset (supper) 20:10 Post Sunset (with Caitlyn Main) Notes on Clarinda's performance: a jelled up precarity…
Market Gallery invites you to join us for the fifth episode of our reading group On My Way Home. The facilitator and guest selector for this session is curator and producer Kerry Campbell. Saturday 7th September 3 – 5pm For this session Kerry will be discussing both statistical and more nuanced structural inequality in the…
Market Gallery warmly invites you to a new performance by Astrid Newman. By relinquishing our attachment to the fantasy of 'the good life', and by gaining an understanding of the various impasses that we face, is it possible to move forward from where we stand? Alto, Soprano, Mumbler of Truths is a riff on fantasy,…
Market Gallery invites you to join us for the fourth episode of our reading group On My Way Home. The facilitator and guest selector for this session is artist and researcher Hussein Mitha. Sarturday 3rd August 3 – 6pm at Market Gallery "We have given up communism — only to fall more deeply in love…
Market Gallery invites you to join us for the third episode of our reading group On My Way Home. The facilitator and guest selector for this session is artist Richard Maguire. The texts selected by Richard focus on passing and the intersections of race, sexuality and nationality. The first two texts, an excerpt from 'The…
Market Gallery invites you to join us for the second episode of our reading group 'On my way home'. The facilitators and guest selectors for this session are A+E Collective. No prior reading necessary — all resources will be provided on the day. In Bluets, Maggie Nelson writes of spending one drizzly May taking 'long…
'On my way home' is an expanded reading group happening over the course of five months. It is intended as a prolonged conversation that explores belonging through the intersections of personal identity, privilege and oppression. Together we will explore texts including poems, essays, short stories, films, music and more. We will move through realms of…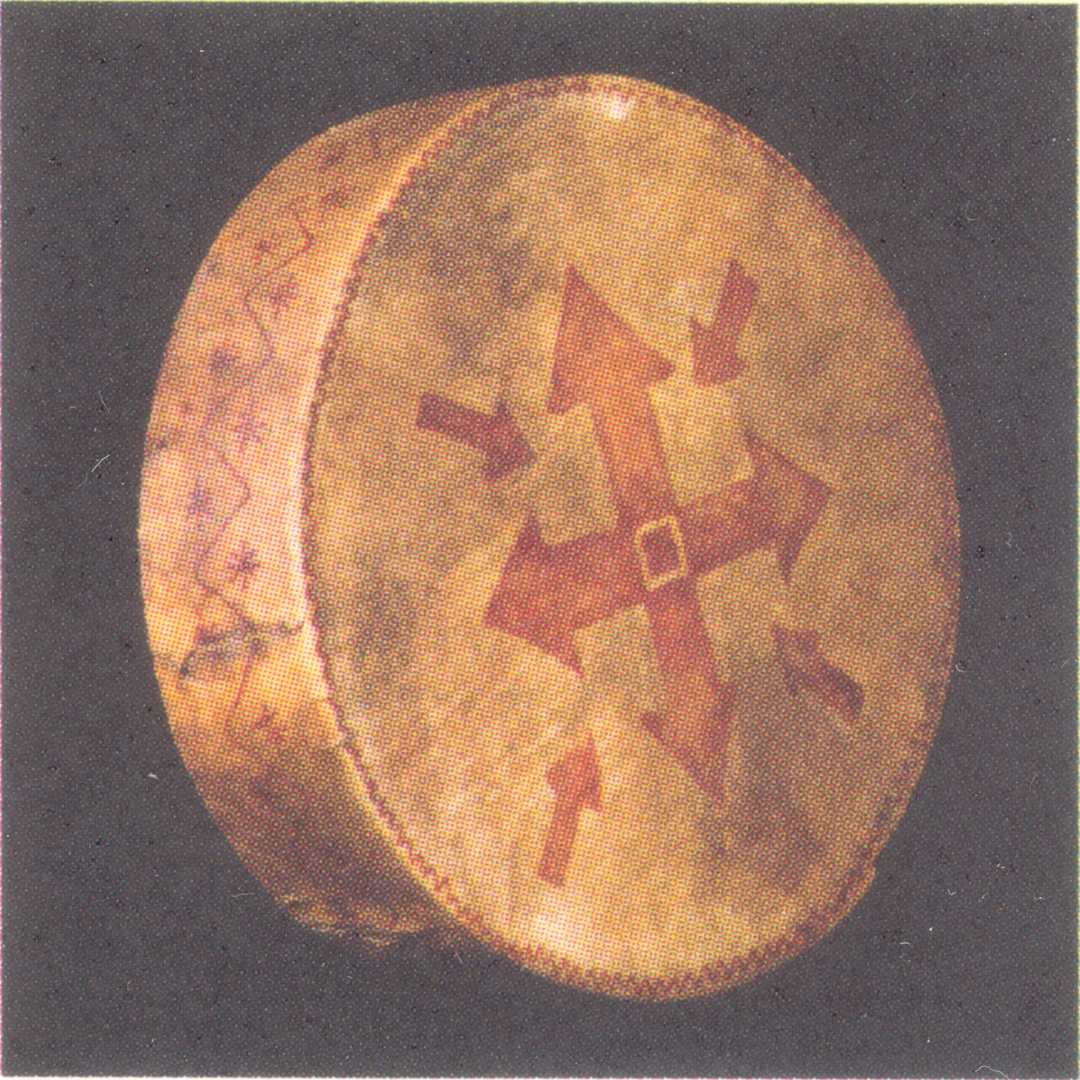 I SHALL BEAR MY VISAGE (Or why I radically un-friend the tourist(s)) Saturday 6th April 4 – 6pm at Market Gallery Working within a framework of radical hospitality, artist Noureddine Ezarraf presents a performative exhibition of obliterated objects and images. Over the course of an afternoon, the artist will contest and explore the dichotomies of…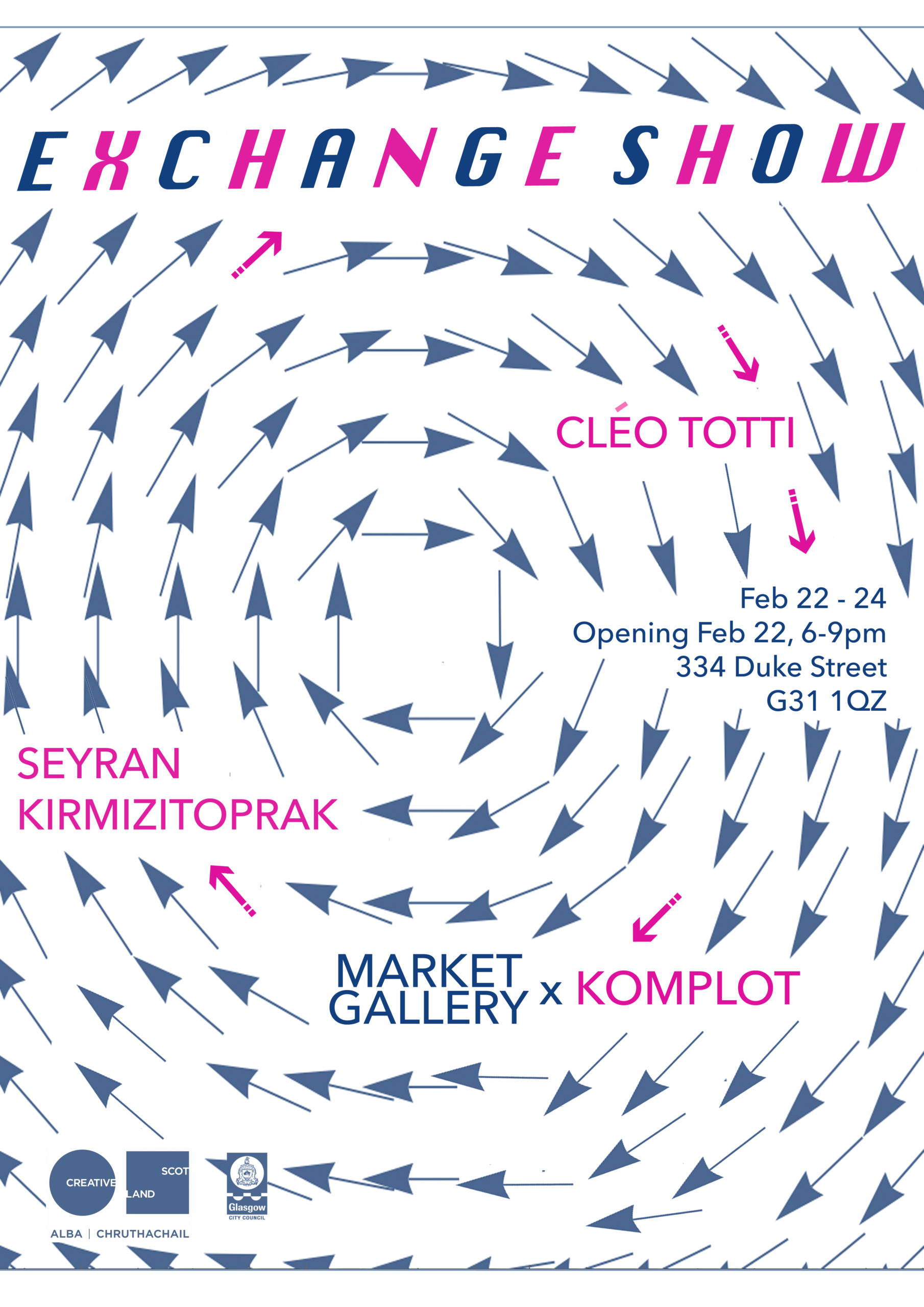 Market Gallery invites you to an exhibition and performances programmed as part of a curatorial exchange with Brussels-based collective Komplot. In collaboration with Komplot curator Sonia Dermience, we will be presenting the work of two artists: Cléo Totti and Seyran Kirmizitoprak. Opening 42 days before the UK officially leaves the European Union, Komplot's intervention at…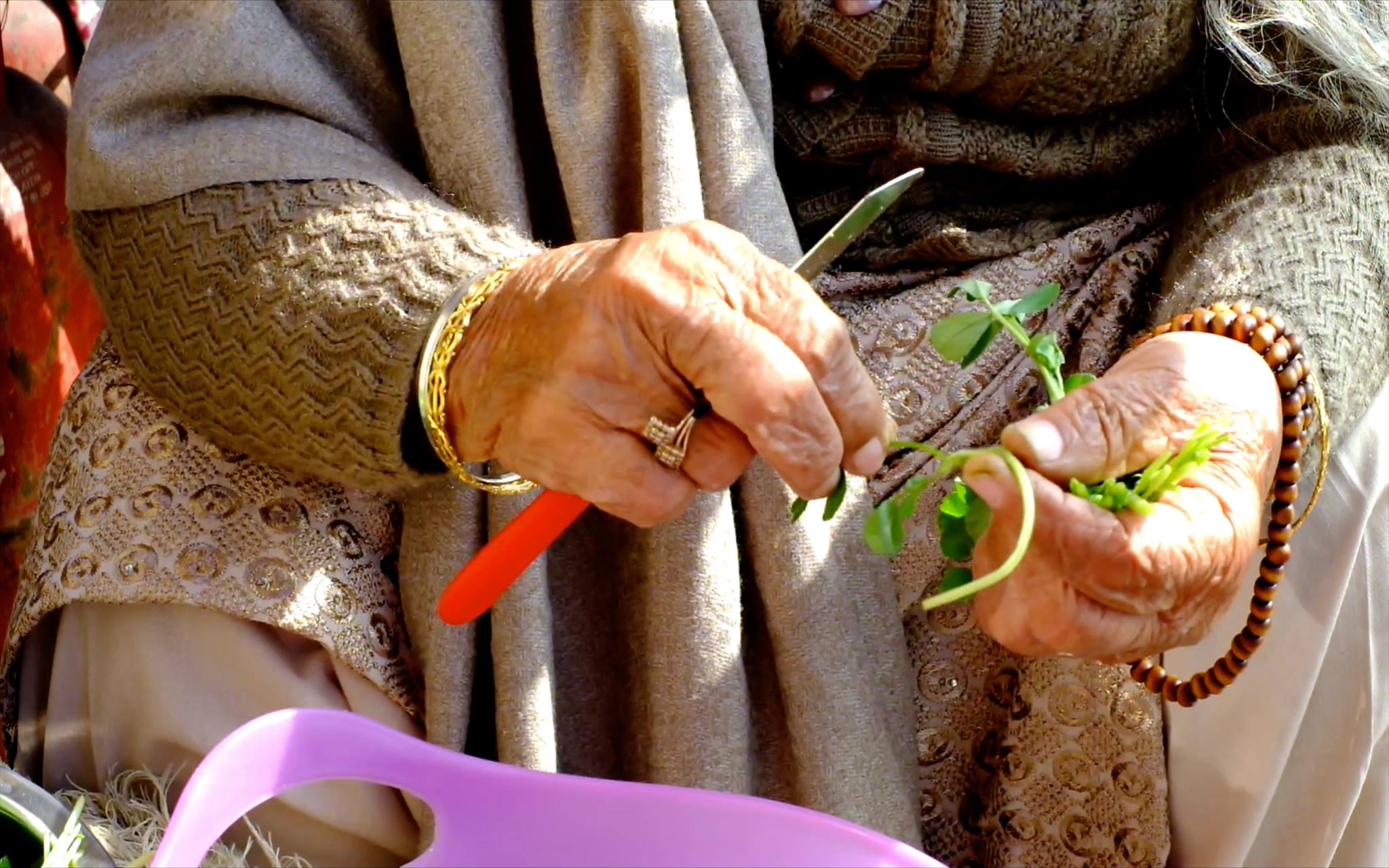 Market Gallery is delighted to present artist Jasleen Kaur's first Glasgow-based solo exhibition. I Keep Telling Them These Stories (your body as an instrument) is an installation of sculptural and video works, made from footage and sound recordings gathered over the past year in India and Scotland. The work is informed by researching and uncovering…
Market Gallery is excited to announce this year's Studio Projects residents: Amy Gear and Ailie Ormston! For this six week residency, Amy Gear will be splicing together stories of stones and sex to carve new sculptural and sound work. Amy will develop the work focusing on the human voice – its accents and dialects, the…
Reproductive Technologies is an afternoon presenting work by four artists, exploring the position of bodies within systems of production and reproduction. The day will include a screening of work by Victoria Sin; a reading of an especially commissioned text by Kirsty Hendry; new work produced by Alexander Hetherington; and a performative lecture by Melanie Jackson.…
In conjunction with the exhibition Cross-feed, Market Gallery presents a special edition of Night School with Dr David Luke at Reidvale Hall. On Thursday 26th of April, Dr David Luke will present his scientific research into psychoactive substances and transpersonal experiences. The talk will take place at Reidvale Community Center at 6:30pm. The event is…
Market Gallery presents Cross-feed for Glasgow International 2018. Cross-feed is a two-person exhibition with Aniara Omann and Gary Zhexi Zhang, exploring porous boundaries between disparate systems. The duo exhibition draws on para-scientific practices, strange ecologies and experiments with consciousness. Exploring psychic and metabolic exchanges between bodies, Cross-feed exhibits new work by Omann and Zhang considering…
At Market Gallery, on March 20th, the astrological event of The Equinox marks the occasion for a screening of five films by four filmmakers, each work addressing themes of cultural, spiritual and scientific relationships with the natural world. Animism (from Latin anima, "breath, spirit, life") is the belief that objects, places and creatures all possess…
March – June 2018 Reproductive Technologies is a six month reading group intended as a prolonged conversation towards a sustained event in July. The selected texts respond to reproduction in a variety of meanings and explore the position of bodies in system of production and reproduction. How do notions about gender, motherhood, and sexual difference…
Structures of Support: Female Film Performances and Reflections on Process Thursday, 22nd February, 6:30PM – 8:00PM – doors from 6PM In the run up to the Oscars and for our first Night School of 2018, Daniel Massie will present an overview of his research on the category and winning performances of Actress in a Supporting…
BODY BUILDING brings together four artists working in the medium of performance: Amy Pickles, Shona Macnaughton, Laura Gonzalez and Hannah Rose Whittle. Following a micro residency at Market Gallery over three days in November that included tours of the local area and Necropolis, the artists have been asked to produce new work for the gallery…
Open Corner is an initiative, facilitated by Market Gallery, for practitioners to make use of an unoccupied shop-front unit on Duke Street. Open Corner is located just seven doors down from Market Gallery. Over November and December 2017 the space will be used by practitioners for one week slots in any way they wish. The…
Calcium Storeys is an exhibition of new work developed by Jamie Kane during his Studio Projects Residency at Market Gallery this summer (2017). The exhibition centres around a video that through a consideration of materiality, forms an assemblage of people and things, culminating in an architectural proposal. The film takes Calcium Carbonate (CaCO3) as a…
Open Corner is a one-off initiative, facilitated by Market Gallery, for practitioners to make use of an unoccupied shop-front unit on Duke Street. Open Corner is located just seven doors down from Market Gallery. Over August and September 2017 the space will be used by practitioners for one week slots in any way they wish.…
Market Gallery are hosting Jamie Kane and Andrew Black for this Summer's Studio Projects: a five-week residency taking place between August and September 2017. For this residency, Andrew will be gathering materials and research to produce a body of work that might develop into a film project. The work produced will carry forth a fairly…
Our documentation of the talks from FREE MARKET: A Forum on Cultural Resources in Crisis are now available to watch on Youtube! Click here to be taken to the channel.
Market Gallery is pleased to invite you to a dog walk/discussion event, which will conclude Jarsdell Solutions Ltd's current project, 'Solution for Market Gallery'. Francis McKee will lead a walk around Dennistoun, using the locality as a stimulus for the introduction of several morsels from his varied research interests. McKee's contribution will then frame a…
Following an extended period of consultation, research and development, Jarsdell Solutions Ltd is pleased to launch the implementation phase of its latest solution. Solution for Market Gallery has been realised in the wake of Market Gallery's displacement from two of its three spaces. Those two spaces are to be converted into a Post Office, in…
Market Gallery presents WHITE WITCHES an illustrated talk by Izabella Scott: Friday 23rd of June, 7pm. Witchcraft is trending. But are the histories being invoked all too "white"? It is no accident that the European witch hunts escalated at the very same time as the first colonizers were subjugating populations in the Americas. And it…
Talk & Screening curated by Javier Calderon.Saturday 10th of June, 3pm. Market Gallery is excited to be hosting Javier Calderon, Director of Chalton Gallery (London), for the next of our Night School events. Javier will be speaking about the highs and lows of setting up the gallery, and about other curatorial projects across the UK…
Over the course of three days, Market Gallery will host numerous arts organisers, artists, journalists, writers, economists and activists from across Scotland & the UK. Initiated partly as a response to losing two of our gallery spaces at the end of May, we want to problem-pose the underlying issues behind the allocation of resources and…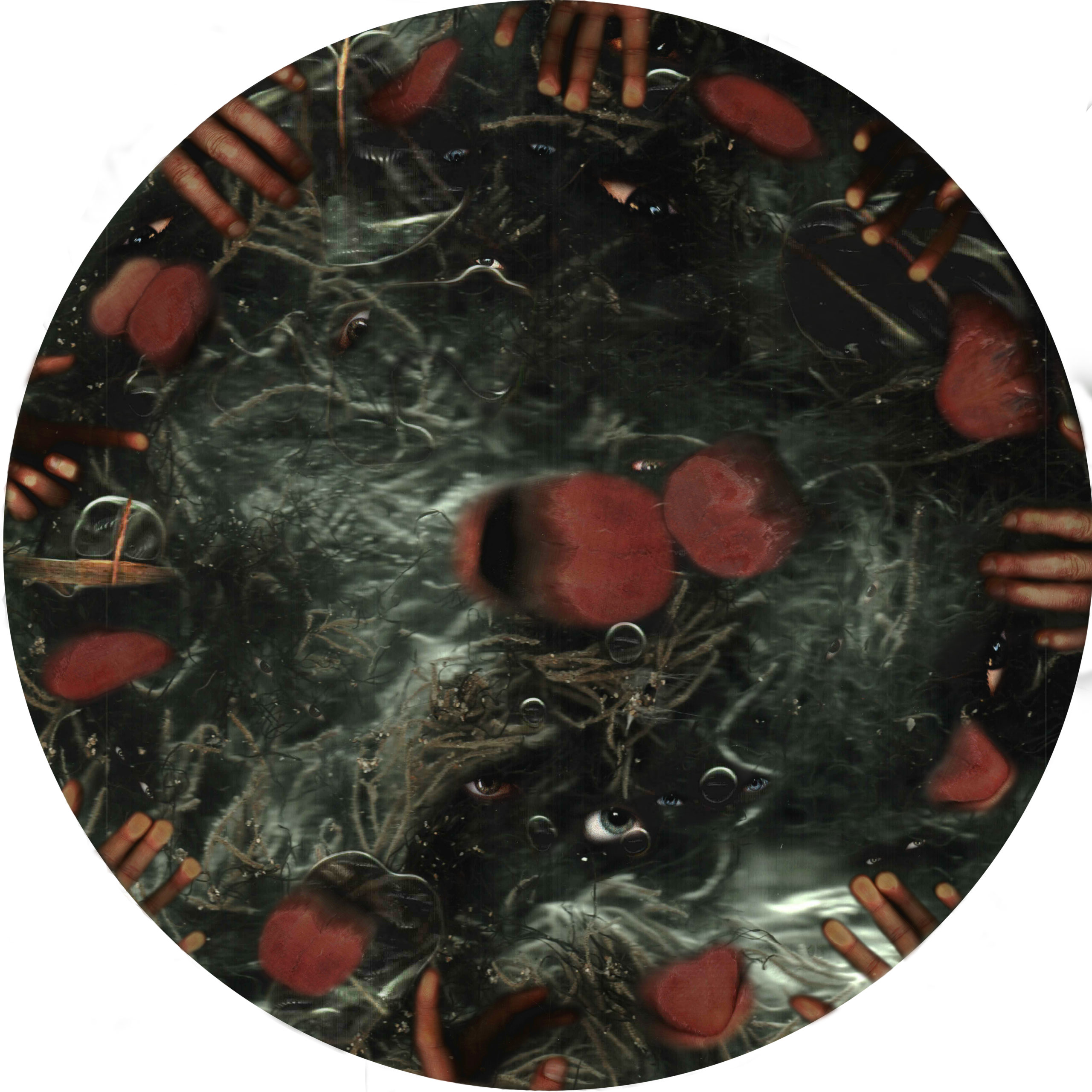 Voice sampling and living sculptures, a night of listening to the Minch. The evening will mark the closing of Suzanne Déry and Susannah Stark's exhibition – the last over Market Gallery's three spaces. Don't miss this chance to see and listen to this duo's exploration of the peat bog or swamp as a sonic space…
Exhibition runs 12 – 23 April 2017, Tuesday-Sunday 12-6pm. An exhibition of new work by Suzanne Déry and Susannah Stark, The Minch is a multimedia installation of disembodied voices, handmade instruments, and moveable plastic prints. Across Market's three exhibition spaces, the installation explores the potential of the human imagination to appropriate and animate a concept,…
Opening 17th February 6-9pm Exhibition runs from 18th February – 12th March 2017 1957 Chevy Apparition is an exhibition of films by Ross Little, Florrie James and Lester Alvarez Meno. Ross Little and Florrie James have collaborated on a series of three short films each presenting a variety of experiences, real and imagined, reflecting on…
As part of our ongoing Night School programme, we are pleased to present an event with Iain Morrison. Thursday 2nd February, 7pm at Market Gallery, free and unticketed. Art Talk Notes – In talks, writing, I'm thinking. Iain Morrison's text series, Art Talk Notes reckons with the question of how to effectively use occasions of…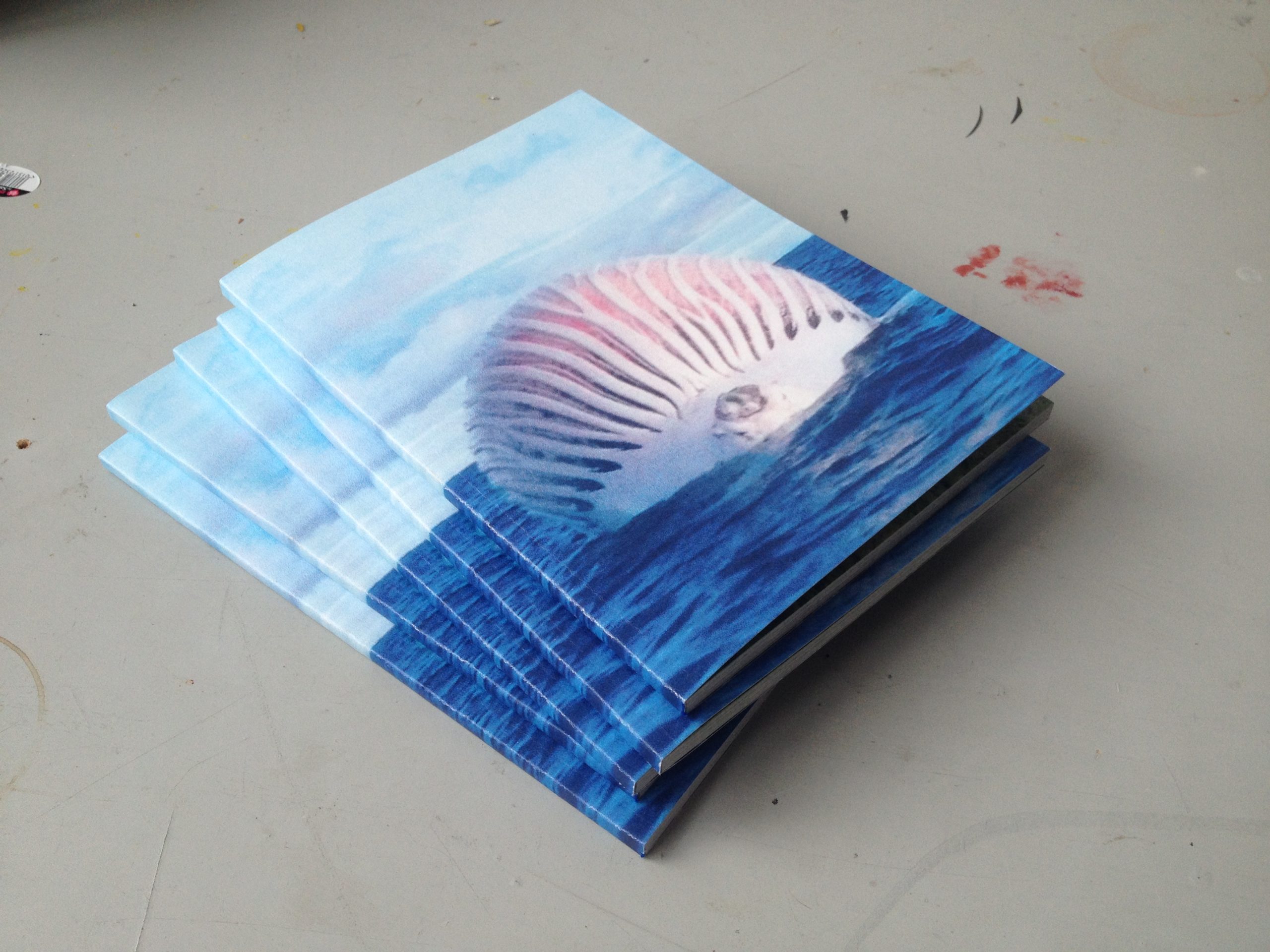 The culmination of his Studio Projects 2016 Residency with Market Gallery, Lewis den Hertog presents a new full-colour book combining multiple writing, drawing, and found-image projects. Bringing together various strands of the artist's visual research, the publication explores grotesquery, memetics, and vernacular image-making practices. Launch Friday 13th January 2017, 6 – 8pm at Market Gallery…
Blow up my town Perspectives on self-abolition, the body and transgression. loom loom loom presents a group/reading/discussion: hosted by Amelia Bywater, Gesa Helms, Liam Casey as part of the Studio Projects 2016 Residency at Market Gallery Sunday 22nd January 2017 5 – 8pm Market Gallery 334 Duke Street, Glasgow, G31 1QZ RSVP essential – see…
Market Gallery is pleased to host an exhibition bringing together works by Stephanie Elaine Black, Brandon Cramm, Sonia Hufton, Emil Lillo, Sulaïman Majali, Aaron McCarthy, Alex Sarkisian, Serra Tansel and Lewk Wilmshurst. For this exhibition, the committee each selected two artists whose work they've been following with interest. Through our ongoing conversations we have been…
Market Gallery presents the second of this years Night School events: 'The Uncritical Critic (Whatever Happened to Opinion?)' – a talk by Rosanna Mclaughlin on Friday 4th November 7-9pm At a time when more writing about art is being published than ever before, where has all the criticism gone? Writer and curator Rosanna Mclaughlin will…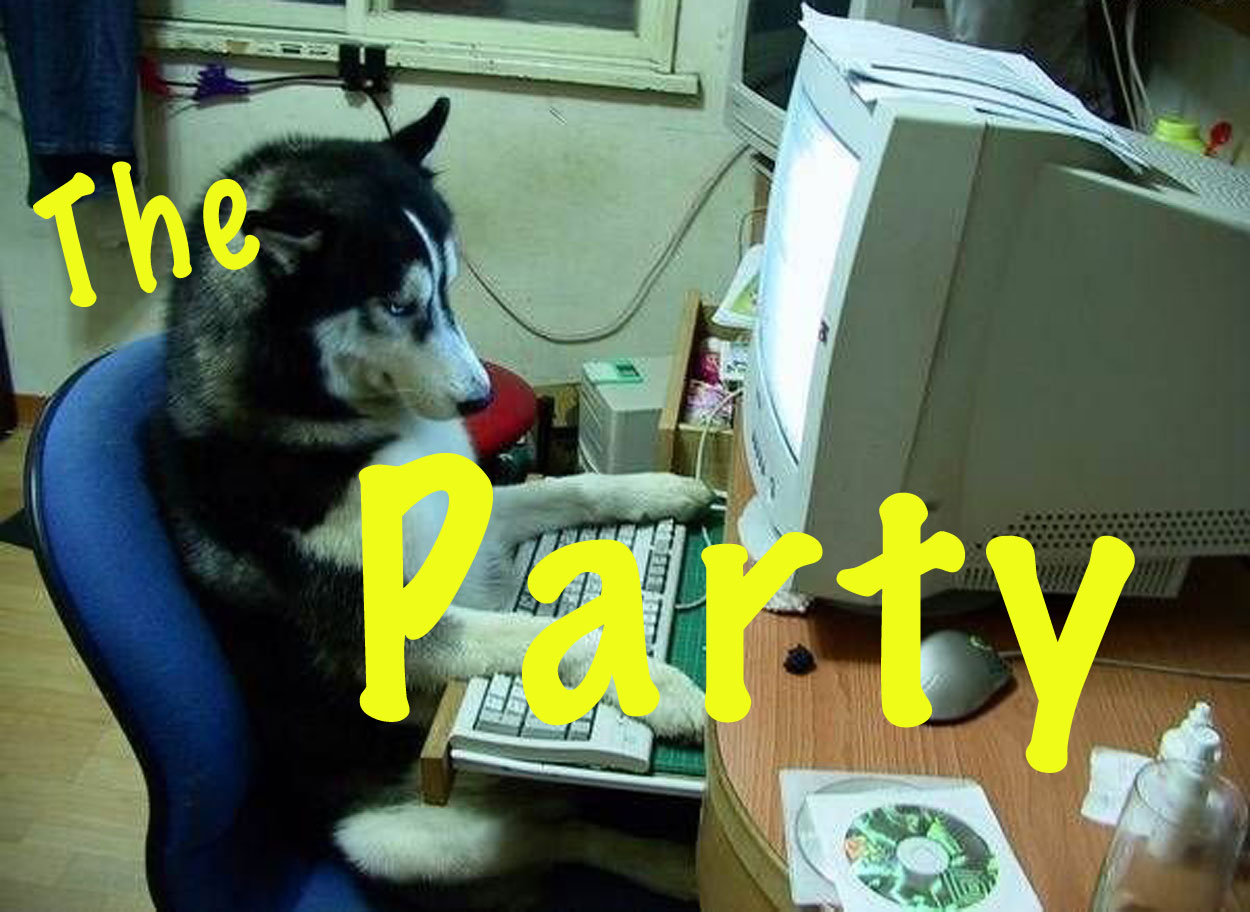 Presented by loom loom loom for Market Galleryat Scott Rogers' Creative Lab Residency, CCA.Thursday 20 October, 7-8pm. During the Studio Projects 2016 Residency at Market Gallery, Amelia Bywater has developed loom loom loom, a speculative publishing project scoping out the indistinct spaces of writing, speaking and performing and their translation within the actual spaces of…
Market Gallery presents the first of this years Night School events: 'Understanding Communal Luxury & Radical Practice' – a talk by Prof. Carl Lavery on Friday 9th September 7-9pm. This talk aims to contextualise and explain what is at stake in the idea of communal luxury, a concept that the historian Kristin Ross investigates in…
Market Gallery are hosting Amelia Bywater and Lewis den Hertog for this summer's Studio Projects: a four-week residency throughout July. For the residency Amelia is developing loom, a publishing project that focuses on writing and artistic practices that traverse and express the transmission and recoding of language. Each iteration will be a collaboration of sorts,…
Accompanying text by Lauren Dyer Amazeen for Office for Monument Construction: Albert Camus wrote, "The only way to deal with an unfree world is to become so absolutely free that your very existence is an act of rebellion." Camus believed in the Absurd, the friction between humanity's pursuit of some sort of order and meaning…
Market Gallery is pleased to present a new video work by Karolina Breguła, commissioned for Glasgow International 2016. Office for Monument Construction tells the story of people who come from a town which no longer exists. Having no better place to stay, they inhabit a deserted concrete complex situated in the middle of a vibrant…
Market Gallery are delighted to invite you to Picture Window's programme of contemporary video art for Sonica 2015. Transforming the windows into screens the work of Johanna Billing and Joanna Peace is presented, which use and examine music and song in innovative and original ways. Projections from 5pm until 8pm daily, 29th October – 8th…
We are excited to introduce you to Market Gallery's collaboration with My Bookcase, I think you are using the word archive inaccurately. This summer, the Market Gallery committee has decided to devote time to opening and examining the contents of its archive. My Bookcase has been invited to provide the platform for multiple perspectives concerning…
Opening: 20 March 2015, 7pm – 9pmExhibition: 21 March – 19 April 2015 Market Gallery presents Asli Çavuşoğlu's Murder in Three Acts, a scripted crime drama rehearsed, performed, and filmed during Frieze Art Fair 2012 in the framework of Frieze Projects. The first stage of the work, executed by a professional crew of actors and…
The Relevance of Irreverence Evil Empire – Simon Buckley – Artist Talk The Relevance of Irreverence Saturday 28 February 2015, 7pm As the sun sets on Evil Empire, Market Gallery is pleased to be hosting an artist talk with Simon Buckley. The talk 'The Relevance of Irreverence' will be broken down into four parts, where…
31 January – 1 March 2015 A solo project by Simon Buckley, Feat: Swype Right With a commissioned text by Homera Cheema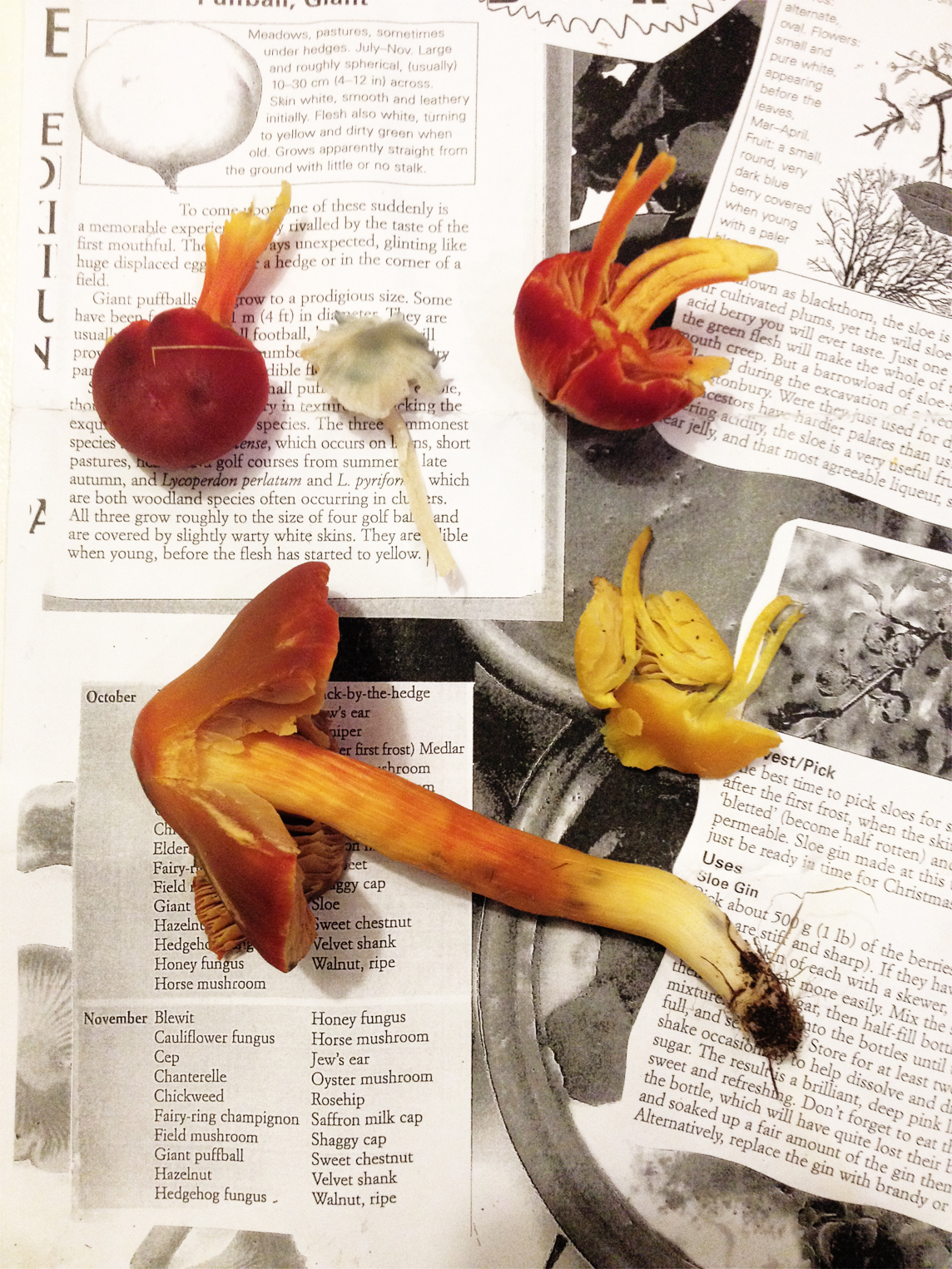 Boom in boom in, butter Closing Event Gallery: 1, 2, 3 Friday 28 November 2014 7:00pm – 8:30pm Join us for the conclusion of Boom in boom in, butter's research project at Market Gallery.
Black Meal – FULLY BOOKED Gallery 2 Sunday 23 November 2014 7:00pm – 8:30pm A delicious meal to disorient the senses by considering modes of foreign and abject consumption. Please note this event is not suitable for vegetarians or those with gluten intolerant. This event is now fully booked, if you would like to be…
Temperature Readings Gallery 3 Wednesday 19 November 2014 6:30pm-8:30pm Boom in boom in, butter second listening event. – Aftertaste Gallery 2 Wednesday 19 November 2014 6:30pm-8:30pm A research screening of collated archival material originally publicly broadcast. The screening will consider its influence and effect on the present environment.
Wasted Commons Listening and foraging in Glasgow City AreaSunday 9 November 20142:00pm onwards* timing subject to weather conditionsStarting Location Glasgow Sculpture Studios (2 Dawson Road) Please RSVP to market@marketgallery.org to confirm attendance Information of the other events to follow
31 October – 28 November 2014 Taking cooking – its language, form and history – as a model for research and production, Casey O'Connell and Sarah Rose will host events using modes of instruction as a score: a recipe. During the events, the static and visible score will be destabilised as it passes through the…
Friday 15 August 2014 Event opens at 7:00pm Screening begins at 7:30pm with a Q&A to follow As part of GENERATION, Market Gallery presents May Miles Thomas' film The Devil's Plantation. A haunting psycho-geographic journey, The Devil's Plantation brings together two life stories to reveal an ancient secret. Supported by the SAC Creative Scotland Award,…
Tuesday 22 July 2014 Event opens: 7.30pm, screening begins: 8.00pm As part of the series of events of Time After Time, Scott Rogers will present his video No Date for the first time as a screening. Filmed in Glasgow over a one year period, the video takes the form of an nature documentary where human…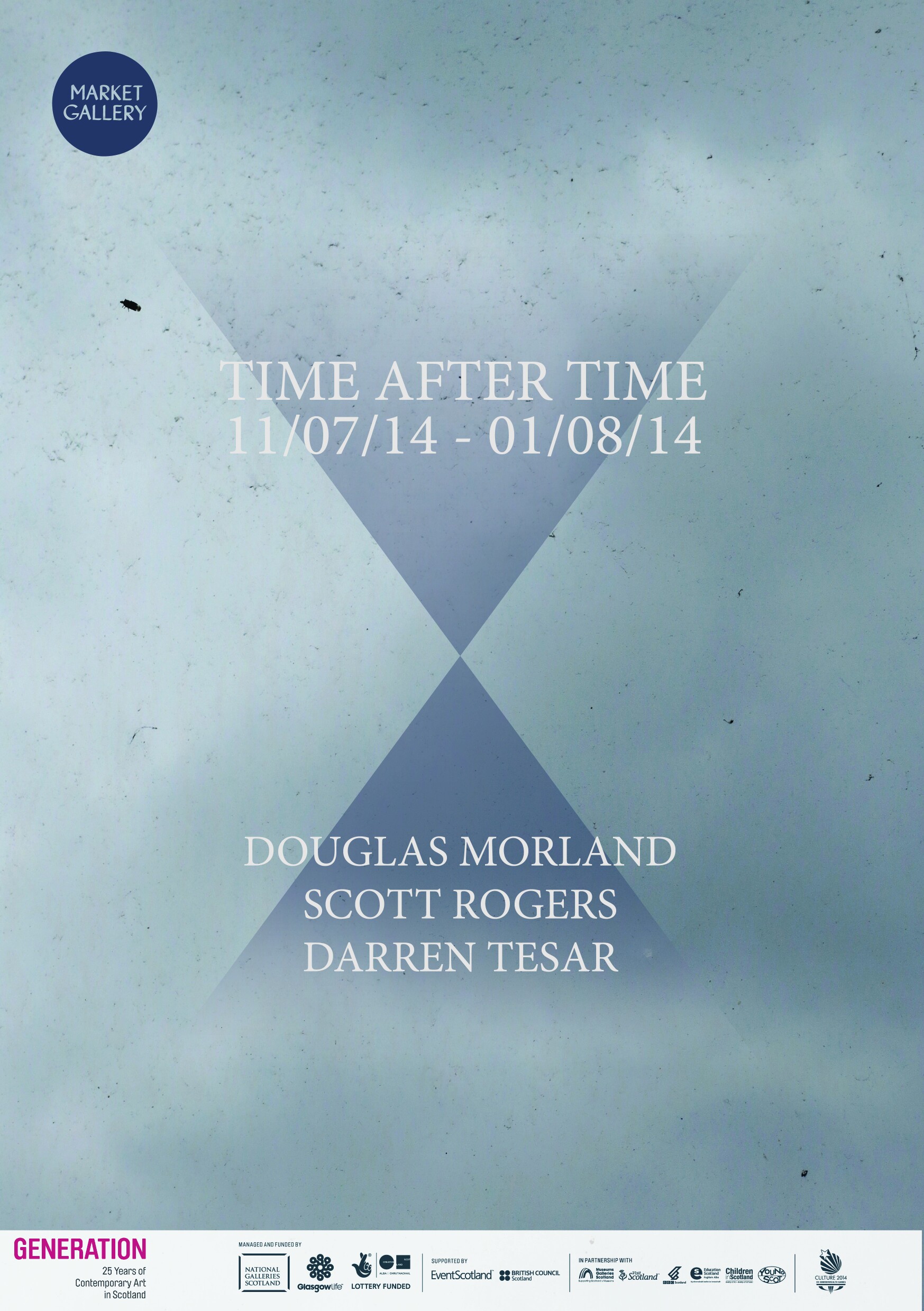 TIME AFTER TIME EXHIBITION 11th July – 1st August 2014 Opening event Friday 11th of July, 6-9pm Market Gallery presents Time After Time, a new exhibition and series of events, talks and screenings as part of GENERATION, a nationwide programme showcasing art in Scotland from the past 25 years.The project will consider the approach of…
Opening event and performance: Saturday 28 June, 8pm (performance at 8.30pm) Time After Time is a new exhibition and series of events at Market Gallery as part of Generation, a nationwide programme showcasing art in Scotland from the past 25 years. The project will consider the approach of Generation itself, and questions the historicising of…
ALEA IACTA EST – FORM FOLLOWS FORTUNE MICHAEL BLÄTTLER 12 April – 27 April 2014 Opening Event: Friday 11 April 6pm
Michael Blättler Artist-In-Residence Market Gallery 24 March – 11 April 2014
Titan Props, Kinning Park (From Kinning Park Subway walk over motorway foot-bridge and follow the signs) Saturday 22 March 2014 8pm – 10pm For one night only, come and experience Edinburgh based artist Thomas Anderson's: 'Miscellany: Revised Moments and Cinematic Artefacts', a collection of installed video works, utilising a variety of inspiring objects from Titan…
13 February 2014 7.30pm Anna McLauchlan & Sarah Tripp This participatory talk is about adjustment as viewed through the practice of yoga. Yoga in this context is the therapeutic practice largely made up of yoga poses or postures referred to by the Sanskrit word asana. Adjustment has a specific meaning, where the teacher physically moves…
11 January – 21 February 2014 Opening Event: Saturday 11 January 3pm – 6pm For six weeks from the 11th of January 2014, Glasgow Open Dance School is based at Market Gallery, creating a physical, welcoming space for movement research and practice in Glasgow. The first space at Market Gallery is The Resource Room, which…
26th October – 6th December 2013 Opening: 25th October 2013 6-9pm Market Gallery presents 'New States,' the first solo exhibition by Glasgow based artist Beth Dynowski. The exhibition extends through three gallery spaces, where the artist presents a lexicon of ceramic, wood and metal sculptures, found objects, images and texts. The exhibition stages a moment…
30th October 2013 6-9pm Taking Timothy Morton's concept of "the mesh" as a starting point, Chris Heppell (University of Aberdeen) will give a short presentation leading to a wider discussion about the relations between ecology, aesthetic theory, and visual culture. Beginning with a feeling of vertigo brought on by an awareness of ecological proximity with…
In landscape, one searches for memory. One searches for the traces that connect the familiar with the visible, molding and making palpable the interstice between our own locality and the distant place. We look for memory that is implied. We look for memory that is explicit. We find resemblance within a familiar view that enables…
3rd May – 7th June 2013 Using the same technology employed by Hollywood and video games American artist Jonathan Monaghan debuts a new video installation for Market Gallery entitled Robot Ninja. Drawing as much on the past and mythology, as on science fiction and contemporary culture, Monaghan envisions a monstrous robotic harbinger. It is unclear…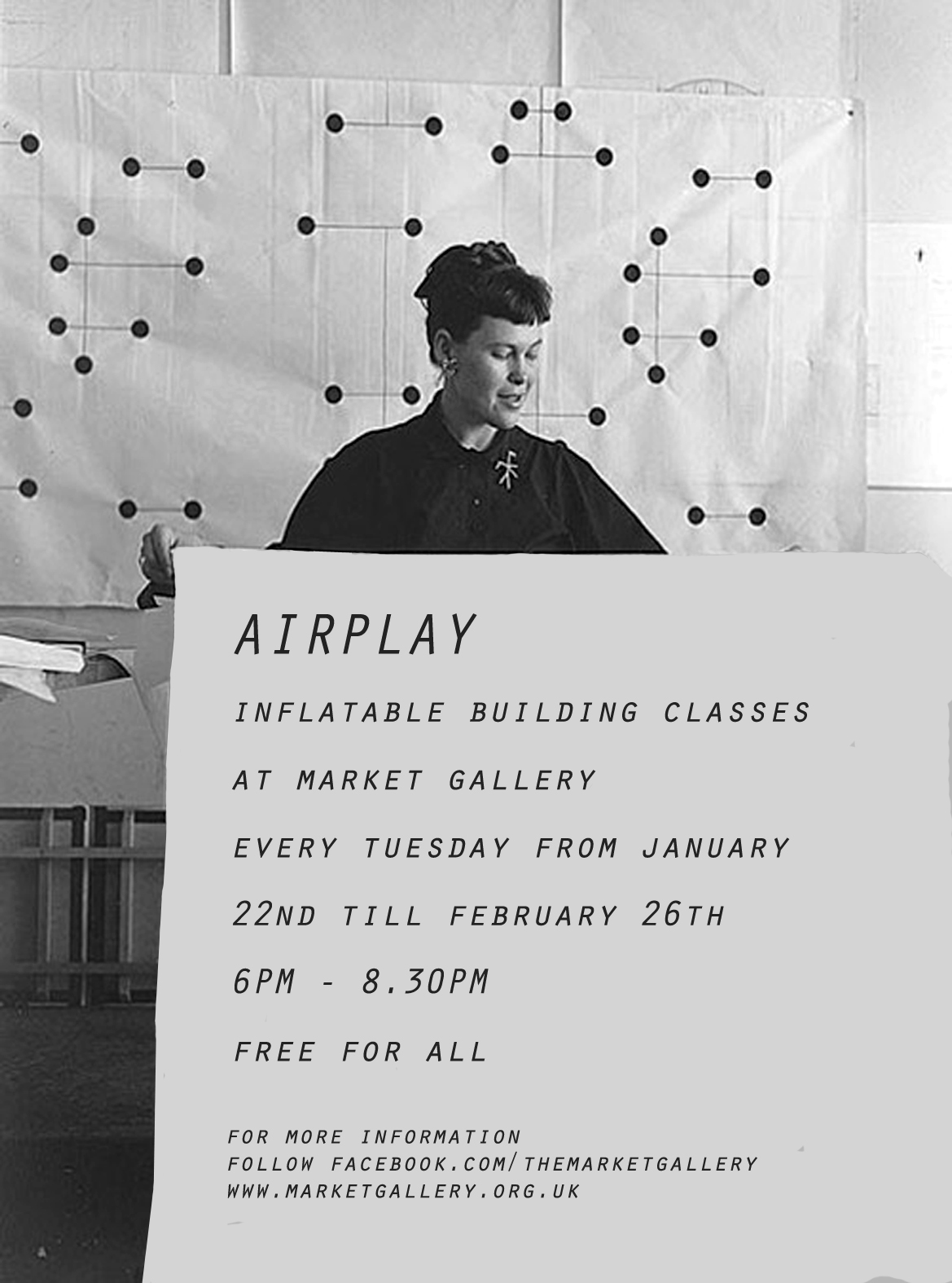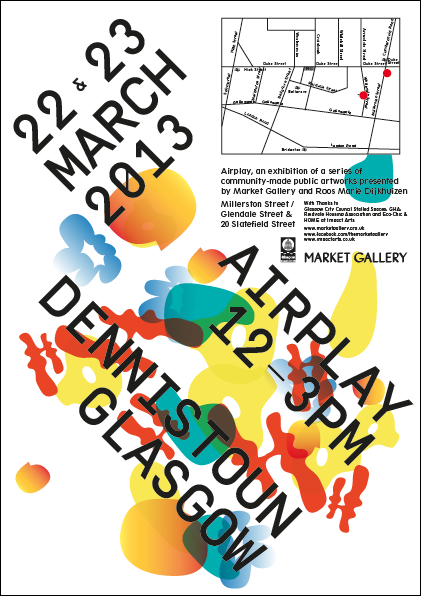 AIRPLAY 22nd – 23rd March 2013
Studio Projects Helen Shaddock and Solaris Simulacra 15th March – 12th April 2013 Helen Shaddock www.helenshaddock.co.uk helenshaddock.blogspot.com/ Solaris Simulacra Pauline McCloy & Rebbecca Green
16th March – 12th April 2013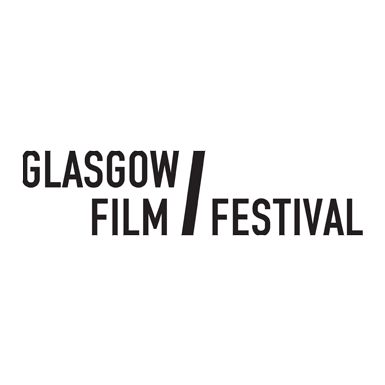 GFF: Market Gallery Shorts A programme of curated short films by artist filmmakers at Market Gallery. Jonathan Monaghan's short films combine high end computer animation with surreal and fantastical scenes drawn from popular culture and Western history. Tessa Power's short work fuses ideas about contemporary space travel and humans supposed control over nature with representation…
The Origins of Another Artwork Toby Huddlestone 18th January – 8th February 2013 Toby Huddlestones solo exhibition at Market Gallery, Glasgow. A three-gallery solo show featuring brand new multi-screen video work Falling, ongoing work 'So what can be said to have gone on?' (part 2) with old and new lecture performances + special invited guests,…
Mitch Miller: Exhaustion #2 Mitch Miller in conversation w/ special guest Graham Lister in response to the word 'Exhaustion'.
Budgie Butlins Catherine Roberts 2nd – 23rd November 2012 This show was of the documentation of the experience of forty six lucky budgerigars as they enjoyed a unique and miniature Butlins' style holiday. Donated by The Northern Ireland Budgerigar, Zebra Finch and Foreign Bird Society, Budgie Butlins' offers the very best in rest and relaxation…
'Night School # 1' This talk/lab is the first in a four part series of events curated by Market Gallery in conjunction with the Art School Union. The series is based on a desire to open up discussion surrounding contemporary practices. Speakers will be given a 'word' and 'gift' to respond to in relation to…
29th September – 14th October 2012 Gallery 3 Helena Öhman McCardle is a Swedish visual artist based in Glasgow and Stockholm. She has a Master of Fine Arts from the Royal Institute of Art in Stockholm (1999 – 2004), with an exchange at the Environmental Art Department at Glasgow School of Art in 2002. She…
Studio Projects Volume 1 | Skill/Trade | Warm Minds 1st – 23rd September 2012 Volume 1 James Merchant & Jack Park The objects in this exhibition are the result of a collaborative process over the period of one month.The work looks to establish a dialogue between makers, audience and material. Objects were appropriated, altered and…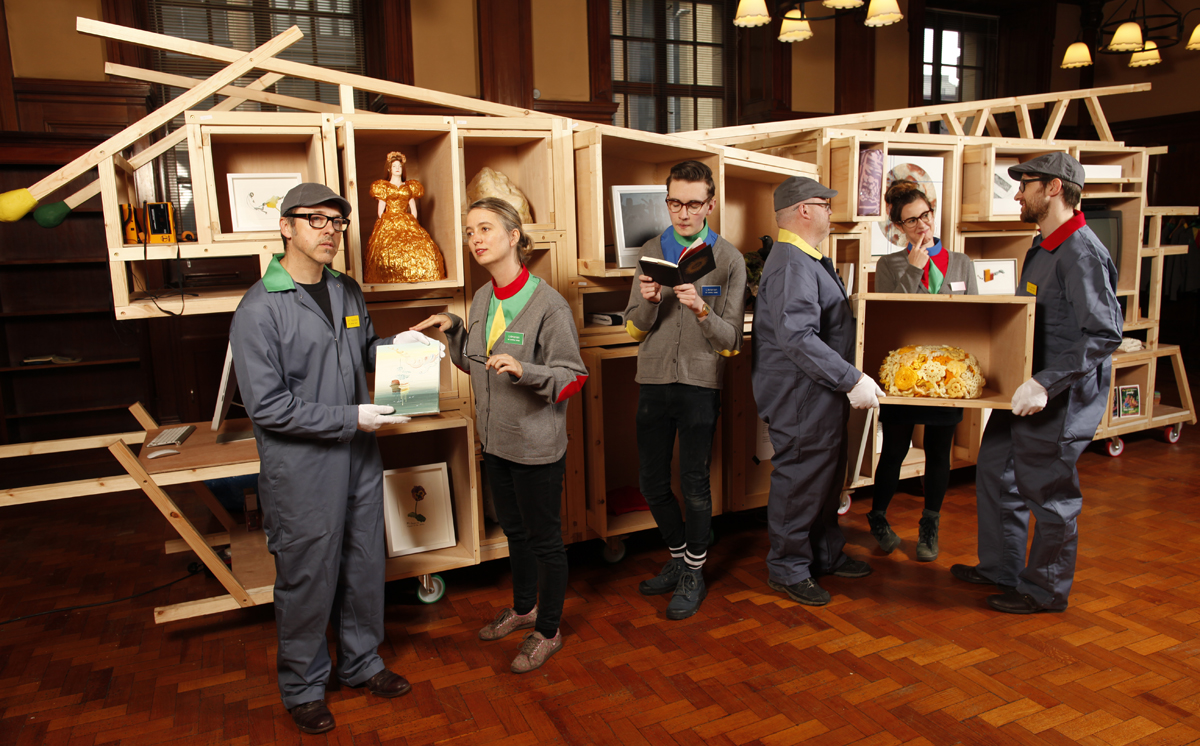 Art Lending Library Glasgow International Festival of Visual Art 20th April – 7th May 2012 A project by Market Gallery and Walker & Bromwich Located in the Mitchell library. Art Lending Library was an ambitious new commission by Zoe Walker and Neil Bromwich which took the form of an experimental library and public procession. Conceived…